Massager inSPORTline C02
Suitable for everyday full-body massage, two interchangeable adaptors, smooth intensity adjustment, eliminates stress and fatigue.
Recommended accessories
Description
Parameters
Alternatives (1)
Video (1)
Massager inSPORTline C02
Massager inSPORTline C02 is the ideal accessory for a deep and relaxing full-body massage. The device has two interchangeable massage heads that will allow you to choose a type of a massage that best suits your needs. The massage head with pins is best for deep pressure point massage that relieves tension from stiff muscles and stimulates blood circulation in massaged areas. The second adaptor is used for flat massage that ensures faster regeneration and provides a relaxing massage. Massager inSPORTline C02 features optional infrared heating that stimulates blood circulation and improves metabolic functions. Another advantage of this model is smooth intensity adjustment by a knob. Everyday use will help you get rid of stress, fatigue and cellulitis, minimize the amount of excess salts in your body and overall make you feel revitalized.


Technical description:
Massager for deep and relaxing massage
2 interchangeable massage adaptors (smooth and pointed)
Deep pressure point massage will relieve your body and stiff muscles and stimulate blood circulation
Flat massage will effectively regenerate your body and is suitable for relaxation
Optional infrared radiation stimulates blood circulation and improves metabolic functions
Smooth intensity adjustment
Massage eliminates stress
Prevents cellulitis, reduces excess salts in the body
Anti-slip grip
User-friendly
Weight: 1.3 kg
Exercised body areas: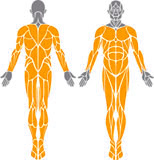 Massager inSPORTline C02 - Documents to download
Massager inSPORTline C02 - Product parameters
Output
Output denotes the strength of the motor. A simple rule applies - higher output allows for more intense and higher quality massage.
28 W
Number of programs
Most massage chairs feature several pre-set or manual programs. These programs are specially designed to fulfill the user's needs. For example, there is relaxing massage, relieving massage, fitness massage and others. The number of programs varies from chair to chair but generally it can be said that the higher-class the chair is, the more programs it has.
2
Massager inSPORTline C02 - alternatives -
all in stock
Massager inSPORTline C21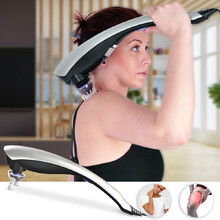 More info
Massager inSPORTline C02 is included in the following categories: