Balance and Foot Massage Pad inSPORTline Uossia
Pad suitable for gentle foot massage and balance exercise, suitable for fitness exercises and relaxation, flexible anti-slip surface, 2 pcs per package.
Recommended accessories
Balance and Foot Massage Pad inSPORTline Uossia
Foot Massage Pad inSPORTline Uossia is suitable for pressure massage of the soles of your feet. A massage will stimulate your immune system, improve your blood circulation and activate nerve endings and zones that beneficially affect the proper function of your inner organs. Thanks to the inflating, the pad can also be used to practice balance, ie as a balance element. There are two massage pads in the package.


Technical description:
Suitable for fitness training and relaxation
Suitable for balance practicing and balance exercises
Light massage and stimulation
Flexible anti-slip surface
Helps to stimulate blood circulation and relieves stress
Suitable especially for foot massage
Adjust the hardness of the pad with pump with needle (not included)
Diameter: 16 cm
Weight: 350 g
Height: 10 cm
Weight limit: 100 kg
Included: 2 pads
Exercised body areas: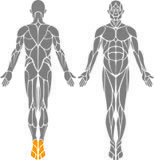 Balance and Foot Massage Pad inSPORTline Uossia - Product parameters
Weight limit (kg)
By observing the weight limit of the product, you significantly increase its service life and prevent it from wearing down prematurely. It is not recommended to exceed this limit.
100 kg
Weight
The total weight of the product.
0.35 kg
Balance and Foot Massage Pad inSPORTline Uossia is included in the following categories: