Acupressure Mat inSPORTline AKU-500 75 x 44 cm -
SPECIAL OFFER
The mat relieves pain located in your back, helps you relax and massage strained and aching back.
Recommended accessories
Description
Parameters
Alternatives (8)
Acupressure Mat inSPORTline AKU-500 75 x 44 cm
Acupressure Mat inSPORTline AKU-500 75 x 44 cm has helped thousands of people with conditions caused by back pain, sciatica, muscle tension, insomnia, depression and fatigue to feel better. The mat has thousands of acupressure points that stimulate the release of endorphins, improving your mood and positively imfluencing neuropeptides - molecules that also reduce pain. The result is the release of pain and tension and a sense of deep relaxation. It is great for when you feel tired, experience high stress levels, suffer from back pain, insomnia, muscular tension, lumbago, sciatica, migraine, digestive problems, period cramps, depression etc.


Technical description:
Dimensions: 75 x 44 x 2 cm
With 210 acupressure discs and 8820 pins
Filling: soft, absorbent polyurethane foam 21D, safe for human health (can be removed)
Cotton fabric: 100% cotton, azo dye free
Acupressure discs and pins: ABS eco-friendly material
Advantages:
Reduces pain in your back, neck, shoulders, hips and joints
Improved blood circulation
Increased energy levels
Deep sense of relaxation
Decreased muscle tension
Increased endorphin levels
Increased oxygen levels
Improved sleep
Improved digestion
Beneficial effect on mental health
This product is used by Kateřina Pauláthová - member of the Czech downhill skiing team.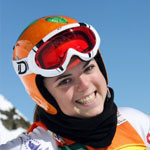 Acupressure Mat inSPORTline AKU-500 75 x 44 cm - Documents to download
Acupressure Mat inSPORTline AKU-500 75 x 44 cm - Product parameters
Dimensions
75 x 44 x 2 cm
Acupressure Mat inSPORTline AKU-500 75 x 44 cm - alternatives -
all in stock
Acupressure Mat inSPORTline AKU-500 75 x 44 cm is included in the following categories: