Multi-Purpose Pull-Up Station inSPORTline Power Tower PT300 -
SPECIAL OFFER
Great stability, strong frame, attention to detail, multi-purpose pull-up bar, support pads for sit-ups, anti-slip grips, soft padding, ergonomic backrest.
Recommended accessories
Description
Parameters
Alternatives (8)
Multi-Purpose Pull-Up Station inSPORTline Power Tower PT300
Multi-Purpose Pull-Up Bar inSPORTline Power Tower PT300 presents an ideal way to exercise your whole body using your own weight. The pull-up bar with 25 mm diameter has anti-slip grips for a firm hold. There are also lower handles for push-ups, so you can tone your triceps and chest muscles. The parallel bars, on the other hand, will allow you to focus on toning your abs. Other advantages include soft padding and high weight limit. Thanks to these excellent attributes, Multi-Purpose Pull-Up Bar inSPORTline Power Tower PT300 has become a very sought-after and popular home-use product.


Technical description:
Robust steel frame
Great stability
Resistant coating
Dozens of exercise options
Anti-slip grips
Base can be affixed to the ground
Soft padding
Ergonomic backrest
Attention to detail
Lower handles for push-ups
Multi-purpose pull-up bar
Support pads for sit-ups
Length of pull-up bar: 150 cm
Frame profile: 50 x 50 mm
Grip diameter: 25 mm
Dimensions: L 150 cm x W 125 cm x H 211 cm
Weight: 48 kg
Recommended by Petr Kopřiva, the inSPORTline coach:
Strengthening your stabilization muscles will help you reduce longterm back pain.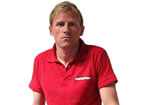 Exercised body areas: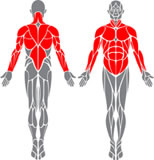 Multi-Purpose Pull-Up Station inSPORTline Power Tower PT300 - Product parameters
Pull-up bar type
Multipurpose
Multi-Purpose Pull-Up Station inSPORTline Power Tower PT300 - alternatives -
all in stock
Multi-Purpose Pull-Up Station inSPORTline Power Tower PT300 is included in the following categories: