Eye massage device inSPORTline Mikaella
An ultra-light and compact helper for smoothing out imperfections in the eye area. Reduces wrinkles and circles under the eyes or pigment spots.
Recommended accessories
Description
Alternatives (3)
Eye massage device inSPORTline Mikaella
The Eye massage device inSPORTline Mikaella is a great compact tool that will be appreciated by everyone who often has tired eyes, whether it is from working at a computer, long concentration at school or wearing glasses. The device produces a fine of micro high frequency 1200 RPM, which can penetrate the skin and perfect her blood supply. At the same time, the head of the device heats up to a pleasant 40 ° C, which ensures better muscle relaxation. With regular use, it can reduce under-eye circles and pigment spots.

It is natural that the skin's metabolism slows down with age and wrinkles form on the skin, which deepen over time. However, with regular care, you can prevent or reduce these wrinkles. The positive ions generated by the Mikaella release the clogged pores, which at the same time shrink and thus reduce wrinkles. When used in combination with a cosmetic product, microwaves ensure better absorption of the product into the depths of the skin.
Use
Insert the battery (AA) into the device. Thoroughly cleanse the skin with our helpers - make-up facial towel inSPORTline Reggi , cleansing micellar water inSPORTline 3in1 . After cleansing, you can apply a light inSPORTline moisturizer, inSPORTline ultra moisturizer or inSPORTline revitalizing lifting cream to the skin around the eyes (see the first picture below) (the massage device can intensify their effect ). To turn on vibration, touch the metal part on the back of the device with your hands while placing the device head on your skin . This interconnects the electrical circuit and starts the vibration and heating of the head to 40 ° C. Move the head of the device under and over the eye as shown in the pictures - from the center of the eye to the outer edge and then around the entire eye. Give each eye at least 2.5 minutes. After the massage, clean the head of the device with a cosmetic towel.


Technical description:
fights skin imperfections with sonic vibrations and positive ions
perfectly perfuses the skin in the eye area
relieves under-eye circles, puffiness and pigment spots
with regular use can reduce wrinkles
1200 RPM high frequency microvibration
pleasant heating of the head to 40 ° C
stylish design
easy operation
battery: 1 x AAA micropencil (not included)
battery life: about 18 days when used 5 minutes a day
dimensions: l14 x w2.5 x v1.5 cm
weight: 23 g (without battery)
Eye massage device inSPORTline Mikaella - Documents to download
Eye massage device inSPORTline Mikaella - alternatives -
all in stock
Infrared Lamp inSPORTline Dewalo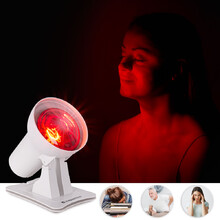 More info
Vacuum pore cleaner inSPORTline Suckage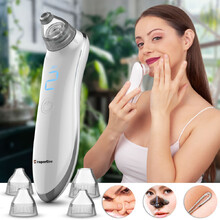 More info
Blood Pressure Monitor inSPORTline Presione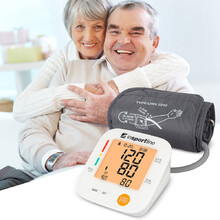 More info
Eye massage device inSPORTline Mikaella is included in the following categories: