Power Rack inSPORTline PW50
Simple but effective! Stable power rack with reverse incline and adjustable safety stoppers perfect for home workout (you can even use a bench).
Recommended accessories
Description
Parameters
Alternatives (3)
Power Rack inSPORTline PW50
The Power Rack inSPORTline PW50 is a perfect addition to your home gym. The sturdy steel frame offers a load capacity of 136 kg while the 7 positions to which you can adjust the safety stoppers make it perfect for an upper as well as lower body workout. It's also compatible with any workout bench, so you can even do a bench press. The frame is stable and slightly inclined, allowing you to be in a natural position during your workout. The safety stoppers are chrome-coated and therefore able to withstand a heavy load. The frame features a durable surface coating.
Technical description:
Adjustable power rack for safe dumbbell workout
Reverse incline – allows for natural body positions
7 chrome-coated safety stoppers
Durable surface coating
Stable base
Easy assembly
Compatible with all bench types
Dimensions: W 101 cm x L 80 cm x H 163 cm
Inner width: 90 cm
Frame diameter:

base and front frame: 60 x 60 x 1,5 mm
other frames: 50 x 50 x 1,5 mm

Hight of storage positions from the ground: 56,9 cm, 71,5 cm, 86,1 cm, 100,7 cm, 115,3 cm, 129,9 cm, 144,5 cm
Load capacity: 136 kg (300 lbs.)
Weight: 33 kg
Material: steel
Category: H (EN 957) – home use
Weight plates and barbells are not included
Training stations:
Squats with barbell
Lunges with barbell
Deadlift

Bench press (with bench)
Recommended by Petr Kopřiva, the inSPORTline coach:
Strengthening your stabilization muscles will help you reduce longterm back pain.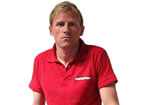 Power Rack inSPORTline PW50 - Product parameters
Weight limit (kg)
By observing the weight limit of the product, you significantly increase its service life and prevent it from wearing down prematurely. It is not recommended to exceed this limit.
136 kg
Power Rack inSPORTline PW50 - alternatives -
all in stock
Multi-Press Rack Body-Solid GPR370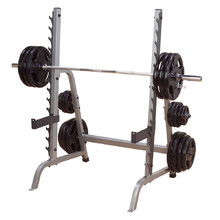 More info
Multi-Press Machine Body-Solid GS348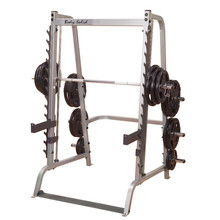 More info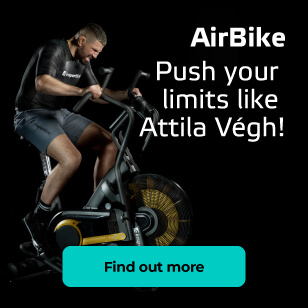 Power Rack inSPORTline PW50 is included in the following categories: