Multi-Press Rack inSPORTline SM106
Smith machine for a safe and effective home workout! It features parallel bars, a pull-up bar and adjustable barbell holders.
Recommended accessories
Description
Parameters
Alternatives (4)
Multi-Press Rack inSPORTline SM106
The Multi-Press Rack inSPORTline SM106 allows for a safe barbell workout, even if you're home alone. Thanks to the guide rod with ball bearings and adjustable safety stoppers, you can place the barbell back onto the rack without the help of another person. Thanks to the high-quality bearings, the guide rod moves along smoothly with a lesser as well as bigger load while the 12 different positions to which you can adjust the safety stoppers allow you to stop your workout anytime. You might also appreciate the two pairs of barbell holders which you can attach to any part of the rack. 
However, the Multi-Press Rack inSPORTline SM106 allows you to do much more than just barbell exercises. Thanks to the removable parallel bars and multi-purpose pull-up bar, you can also do dips, push-ups and chin-ups. The moving barbell holder allows you to perform Landmine exercises. And since the smith machine workout is based on weight plates, the rack features built-in weight plate storage pegs that will help you keep your workout area organized. Then there's the solid hook on which you can hang not only a punching bag but also a resistance band.
Technical description:
Smith machine suitable for home workout
Weight plate-based resistance
Guide rod with ball bearings
12 safety stoppers
Multi-purpose pull-up bar with 5 different grips
Removable parallel bars
Weight plate storage pegs
Moving barbell holder
Suitable for Olympic weight plates
Hook for hanging punching bag or resistance band
Dimensions: L 125 cm x W 165 cm x H 220 cm
Inner spacing: 124 cm
Guide rod weight: 21 kg
Weight limit: 150 kg
Guide rod weight limit: 180 kg
Storage peg and guide rod diameter: 50 mm
Weight: 130 kg
Category: H (EN 957) – suitable for home use
Weight plates are NOT included
Accessories included:
Removable parallel bars
2 x pair of barbell holders
Moving barbell holder (Landmine exercises)
Workout stations:
Barbell squats
Barbell lunges
Deadlift
Standing chest presses
Standing calf raises
Pull-up bar dips
Pull-up bar push-ups
Parallel bar push-ups
Landmine

Bench presses (with a bench)

Seated shoulder presses (with a bench)
Multi-Press Rack inSPORTline SM106 - Product parameters
Weight limit (kg)
By observing the weight limit of the product, you significantly increase its service life and prevent it from wearing down prematurely. It is not recommended to exceed this limit.
150 kg
Weight
The total weight of the product.
130 kg
Multi-Press Rack inSPORTline SM106 - alternatives -
all in stock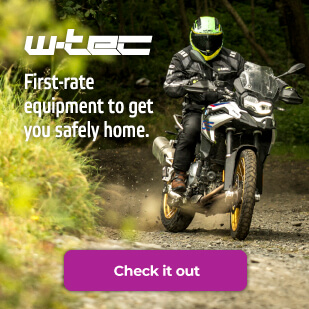 Multi-Press Rack inSPORTline SM106 is included in the following categories: