A400 Women's Compression 3/4 Tights -
SPECIAL OFFER
Women's 3/4 compression leggings for a wide range of sporting activities.
We are sorry, but this product is no longer available.
Recommended accessories
Description
Parameters
Alternatives (8)
Video (3)
A400 Women's Compression 3/4 Tights
Whether you are doing any kind of sport, women's 3/4 compression pants Skins A400 allow you to last longer and significantly shorten the recovery time. The clothing SKINS is scientifically proven to improve performance and speed up recovery, allowing you to exercise longer and moreover to avoid after-training muscle pain the day after. Women's 3/4 compression pants Skins A400 apply the optimal amount of compression in the right places and provide thus more oxygen to your muscles. Materials used for SKINS products are specially woven by warp knit method (warp knitting) of composite fibers of the highest quality, which ensures their maximum functionality, and in addition they give muscles the necessary support, which reduces the risk of injury and ensures complete freedom of movement. Unique fabric and strategically sewn-in components ensure unrestricted movement and minimize the risk of injury. Memory MX fabric contains a unique highly flexible elastomeric fiber, which returns to its original shape, regardless of how much it was previously stretched. Women's 3/4 compression pants Skins A400 are suitable for the prevention and treatment of cellulite, gynoid obesity (especially in women with gynoid (pear-shaped) body type), but also in the treatment of all types of hyperosmolar swellings. These compression shorts have unique cut and sewing method, which supports lymphatic drainage in physiological direction and are therefore very popular leggings.
Technical description:
top-quality compression leggings
durable materials
targeted dynamicaly escalated compression
UV protection of 50+
flat seams
dynamicaly escalated compression
humidity control
Warp Knit method
400 fit technology
permanent antimicrobial ingredients absorb odorous substances
worked-out details
Effects:
more oxygen to your muscles
strength and stability
reduction of the risk of injury
faster recovery
better protection
humidity control
performance improvement
reduction of after-training pain
Effects supporting weight loss (obesity, cellulitis):
help to activate the veno-lymphatic system
form especially the gynoid body type (pear-shaped)
support the removal of fat from problem areas of the body
help to get rid of obesity
anti-cellulite effects
smooth the skin and prevent its flabbiness
maintain the achieved effect
A400 Women's Compression 3/4 Tights - Product parameters
A400 Women's Compression 3/4 Tights - alternatives -
all in stock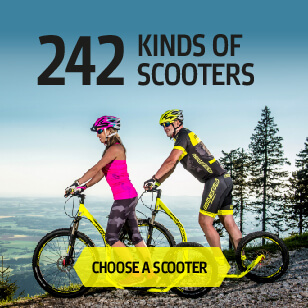 A400 Women's Compression 3/4 Tights is included in the following categories: