Stairmaster inSPORTline ProfiStair
Professional alternative to stepper, highly durable structure, reliable AC motor, fully electronic control, large easy-to-read display, intuitive operation.
Recommended accessories
Stairmaster inSPORTline ProfiStair
The Stairmaster inSPORTline Profistair is a professional cardio machine perfect for strengthening your thighs and buttocks. Moreover, it also helps improve your fitness. Thanks to the reinforced frame and its height weight (231kg), this stationary stepper alternative is extremely sturdy and durable. The reliable AC motor ensures smooth running and a long service life. This machine is suitable for users who weigh up to 180kg. The handrails, safety brake and anti-slip coating allow for a safe workout. Thanks to the locking screws, the machine can deal with an uneven floor. Moreover, the Stairmaster inSPORTline Profistair also features two bottler holders, 4 transportation wheels, a tablet/book holder and a fan. Everything, including speed is controlled electronically. The speed is given in stairs per minute, ranging from 20 to 140 stairs per minute. The user can chose from as many as 20 resistance levels. Each stair is 19cm high, 53cm wide and 24.6cm deep.
The Stairmaster inSPORTline Profistair features an easy-to-read, intuitive display on which you can follow all the important information: resistance level, calories burned, time, distance, heart rate and graphic resistance diagram. Heart rate is measured either through the built-in sensors or through a chest belt. The user can choose from as many as 10 programs: fast start, 3 goal programs (time, distance, calories burned), 2 heart rate programs (TF – TF level, TF interval), random program, level program and speed interval program. A manual program is a must. The control panel features a USB charging slot.
Key features:
Professional stepper alternative
Simulation walking up the stairs – number of resistance level
Extremely sturdy structure and reliable motor
Handrails for better safety
Anti-slip coating
Easy-to-read backlit display, intuitive control
HRC

 

program

: this machine can increase or decrease the resistance to keep your heart rate in optimal heart rate zone

Computer displays: resistance level, calories burned, time, distance, speed, heart rate, resistance diagram
Technical description:
Weight limit

180kg

Minimal number of stairs

3

Number of resistance levels

20

Number of programs

10

Speed

20 - 140 stairs per minute

Stair height

19cm

Stair depth

24.6cm

Stair width

53cm

Chest belt receiver

Yes, for unencrypted analog 5kHz signal
recommended Sigma 5kHz (range 1 meter, with the possibility of replacing the battery) or Polar T34 (range 4 m, without the possibility of replacing the battery)

Chest belt included

No

Bottle holder

Yes

Transportation wheels

Yes

Dimensions

Height-214cm x width-100 cm x length-156 cm

Weight

231kg

Motor

AC 2.0 HP

Charging

220-240V

Category

S (EN957)

Use

Commercial, home, club
Extended warranty applies to this product.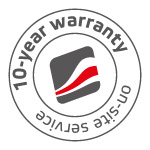 Recommended by Petr Kopřiva, inSPORTline Fitness Coach
Regular training improves your physical fitness, helps you lose weight and strengthens your cardiovascular system.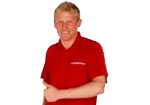 Twist steppers help you focus on these areas: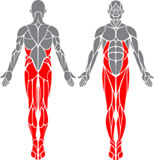 Stairmaster inSPORTline ProfiStair - Documents to download
Stairmaster inSPORTline ProfiStair - Product parameters
Resistance adjustment
yes
Weight
The total weight of the product.
231 kg
Weight limit (kg)
By observing the weight limit of the product, you significantly increase its service life and prevent it from wearing down prematurely. It is not recommended to exceed this limit.
180 kg
Step height adjustment
no
Stairmaster inSPORTline ProfiStair is included in the following categories: