Elliptical Trainer inSPORTline Combre -
SPECIAL OFFER
Front flywheel, ergonomic structure, space-saving folding mechanism, clear backlit display, number of programs.
Recommended accessories
Description
Parameters
Alternatives (7)
Elliptical Trainer inSPORTline Combre
The Elliptical Trainer inSPORTline Combre is a sturdy elliptical trainer with a front flywheel. As a result, its pedal spacing is shorter compared to elliptical trainers with rear flywheel, making the exercise easier and more comfortable for those who prefer a narrower to wider space between the pedals. The 56kg Combre elliptical trainer with the 150kg weight limit is suitable for 150-195cm people. The backlit, clear graphic display displays all the important information, such as time, speed, revolutions per minute, calories burned, performance and heart rate measured by heart rate monitors. The operation is simple and intuitive. The display console features tablet, phone and magazine holders. Moreover, the Elliptical Trainer inSPORTline Combre also features a bottler holder, built-in transportation wheels and the uneven surface adjustment system. Thanks to its folding mechanism, this elliptical trainer can be folded into a compact size so it will not take up much space when not in use. When folded, the elliptical can be locked.


Key features:
Sturdy elliptical with ergonomic structure
Excellent characteristics thanks to front flywheel
HRC program: this machine can increase or decrease the resistance to keep your heart rate in optimal heart rate zone
Easy and intuitive operation
Clear backlit display
WATT program: the machine increases or decreases the resistance so that the user performs the set performance (for example, increases the resistance when reducing the pedaling)
Computer displays: speed, time, resistance, distance, calories, heart rate, revolutions per minute (RPM), performance (WATT)
Technical description:
| | |
| --- | --- |
| Flywheel weight | 6kg |
| Resistance operation | electronic |
| Number of resistance modes | 32 |
| Pedal spacing | 17cm |
| Stride length | 37cm |
| Number of modes | 19 |
| Preset programs | 12 |
| User programs | 4 |
| HRC program | Yes |
| WATT program | Yes |
| Manual program | Yes |
| Heart rate monitor | Yes |
| Tablet holder | Yes |
| Bottle holder | Yes |
| HR belt receiver | No |
| HR belt included | No |
| Transportation wheels | Yes |
| Uneven surface adjustment | Yes |
| Foldable | Yes |
| Dimensions | Height-169 x width-63 x length-185cm |
| Folded dimensions | Height-172 x width-63 x length-160cm |
| Maximum user height | 195cm |
| Weight limit | 150kg |
| Weight | 56kg |
| Brake system | Magnetic |
| Power source | 220V, 230V |
| Category | HA (EN957) |
| Use | Home |
Recommended by Petr Kopřiva, inSPORTline Fitness Coach
Regular training improves your physical fitness, helps you lose weight and strengthens your cardiovascular system.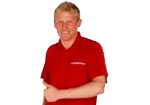 Exercised body areas: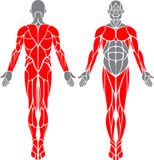 Elliptical Trainer inSPORTline Combre - Documents to download
Elliptical Trainer inSPORTline Combre - Product parameters
Flywheel weight (kg)
6 kg
Flywheel Placement
front
Usually with longer stride and smaller distance between pedals, which provides more natural movement trajectory.
Weight limit (kg)
By observing the weight limit of the product, you significantly increase its service life and prevent it from wearing down prematurely. It is not recommended to exceed this limit.
150 kg
Resistance regulation
Resistance in cardio trainers can be regulated by one of two ways - manual and electronic control. Manual regulation is the cheaper option and works on a simple basis. With a regulation knob, the user sets the resistance manually, usually in the range of 1-12 levels.
Electronic
Resistance is adjusted directly on the control panel, or automatically through various programs.
Braking system
Cardio trainers use several types of braking systems.
There are trainers with magnetic, friction, calliper or EMS braking system. The magnetic and EMS systems that work through moving a magnet closer to the flywheel are used most often.
Magnetic
Magnets move towards or away from the flywheel, adjusting resistance. Great advantage is its silent running.
Compensating for uneven floor
yes
Handlebar heart rate sensors
yes
Maximum user height
195 cm
Dimensions when fully assembled
length x width x height
185 x 63 x 169
Weight
The total weight of the product.
52 kg
Usage category
Home use
Only suitable for home use.
Elliptical Trainer inSPORTline Combre - alternatives -
all in stock
Elliptical Trainer inSPORTline Combre is included in the following categories: