Wooden Gymnastic Rings inSPORTline CF927
High quality gymnastic rings, suitable for both indoor and outdoor workout, easily adjustable, strong steel buckle, easy to store.
Recommended accessories
Description
Parameters
Alternatives (8)
Wooden Gymnastic Rings inSPORTline CF927
The Wooden Gymnastic Rings inSPORTline CF927 is a fitness accessory used for all kinds of workout: bodyweight workout, circuit training and/or outdoor workout. As the rings can easily be attached to a tree, they are perfect for outdoor workout. The length of the straps can be adjusted to fit the workout. The birch rings and durable polyethylene straps with metal buckles allow for a 300kg weight limit. The rings will help you strengthen the arms and abdominal muscles. All of the above makes the Wooden Gymnastic Rings inSPORTline CF927 a perfect exercise accessory.
Technical description:
Easily adjustable straps
High quality materials
Helps strengthen arms, shoulders and abdominal muscles
Easily adjustable and demountable
Can be used outdoors, e.g. individual outdoor workout
Ring material: birch wood
Ring diameter: 23,5 cm
Ring width: 2.8 cm
Strap material: PE
Strap width: 2.5 cm
Strap length: 220 cm (adjustable length for exercising:0-220)
Weight limit: 300 kg
Package includes: 2 rings, 2 straps
Intended for home use
Recommended by Petr Kopřiva, inSPORTline Fitness Coach
Regular training improves your physical fitness, helps you lose weight and strengthens your cardiovascular system.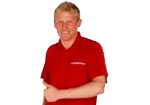 Exercised body areas: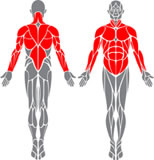 Wooden Gymnastic Rings inSPORTline CF927 - Product parameters
Weight limit (kg)
By observing the weight limit of the product, you significantly increase its service life and prevent it from wearing down prematurely. It is not recommended to exceed this limit.
300 kg
Weight (g)
The total weight of the product.
1400 g
Adjustable length
0-220 cm
Handlebar diameter
2.80 cm
Wooden Gymnastic Rings inSPORTline CF927 - alternatives -
all in stock
Wooden Gymnastic Rings inSPORTline CF927 is included in the following categories: