Penny Board Wheel 60*45mm
High quality single color wheel, no bearings, suitable for penny boards and longboards.
Recommended accessories
Description
Parameters
Alternatives (3)
Penny Board Wheel 60*45mm
The Penny Board Wheel 60*45mm is intended for penny boards and longboards. The unique single color design will catch your attention. The high quality ensures a long life span and provides comfort when riding on a flat and smooth surface. The wheel comes without bearings.
Technical description:
Single color design
Wheel size: 60 x 45mm
Material: PU
Hardness: 82A
No bearings
Price per piece
Note: the photos are illustrative, the wheels have writings and the WORKER logo on the side
Penny Board Wheel 60*45mm - Product parameters
Wheel hardness
Wheel hardness between 76A and 90A is ideal for casual skating.
Wheel hardness over 90A is better suitable for speed and race skating.
82 A
Wheel material
These days, most skateboard, penny board and longboard wheels are usually made of the same material - polyurethane (PU) with various admixtures. It's because these wheels have good riding qualities and are resistant to damage. Wheels made of PVC are recommended mainly for children. Their advantage is a low price.
PU rubber
Bearings
The ABEC-1 through ABEC-9 scale denotes the presision of the manufacture process. The higher the number, the more precisely the bearings are made (smaller margin). Other scales are used mainly on children's skates.
no
Penny Board Wheel 60*45mm - alternatives -
all in stock
-65%
Light Up Penny Board Wheel 60*45mm + ABEC 7 Bearings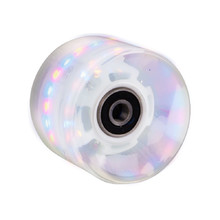 More info
-67%
Penny Board Wheel 60*45mm – Patchy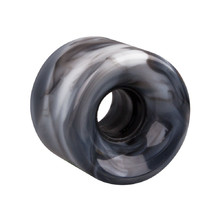 More info
-65%
Penny Board Clear Wheel 60*45mm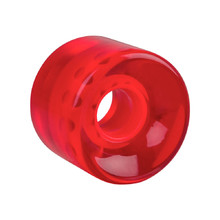 More info
Penny Board Wheel 60*45mm is included in the following categories: