Penny Board Trucks WORKER 3" -
SPECIAL OFFER
Aluminum trucks – bushing, bushing washers, kingpin and 2 screws for wheels attaching included.
We are sorry, but this product is no longer available.
Recommended accessories
Penny Board Trucks WORKER 3"
The Penny Board Trucks WORKER 3" is a penny board replacement trucks, which provide stability and excellent turning in case of a quick change of direction. The trucks are made of lightweight, durable aluminum. The bushing provides comfort during ride. Wheels with bearings are mounted to the trucks.
Technical description:
Penny board replacement trucks
Made of aluminum
Axle width: 14,7 cm
Bushing hardness: 85A
Weight: 310g
Bushing, bushing washers, kingpin, 2 screws for mounting wheels to chassis included
Price per piece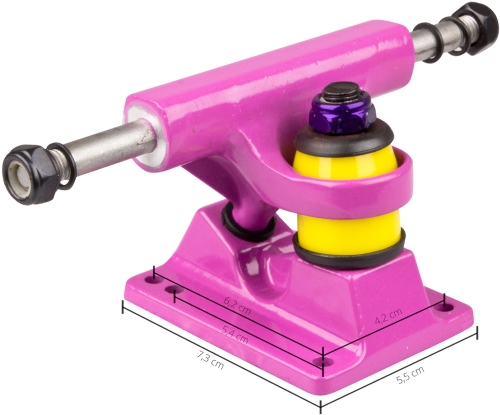 Penny Board Trucks WORKER 3" is included in the following categories: