Spine Protector W-TEC Warny
3-layer EVA foam structure, breathable mesh, anatomically shaped, adjustable shoulder straps, reflective printing.
Recommended accessories
Description
Parameters
Alternatives (3)
Spine Protector W-TEC Warny
The Spine Protector W-TEC Warny will protect you when you fall while skiing and/or snowboarding. However, it is also suitable for motorcycle use. Since it meets the EN 1621-2 safety standard, it minimizes the risk of injury. Made of 3 sturdy layers of EVA foam, it perfectly absorbs shocks.
The inner textile layer is made of mesh polyester, making the protector both breathable and comfortable. Thanks to its anatomical shape, adjustable shoulder straps and elastic Velcro waist strap, it not only adapts to the shape of the body, but also does not restrict movement. You may also appreciate the reflective printing which improves visibility and thus passive safety of the user in low light conditions. All of the above makes the Spine Protector W-TEC Warny a perfect "buddy" which will keep you safe.
Technical description:
3-layer EVA foam structure
Breathable mesh
Anatomically shaped
Adjustable shoulder straps
Adjustable elastic Velcro waist strap
Reflective printing
Meets EN 1621-2 safety standard, 2nd class (suitable for winter sports and motorcycles)
Material: EVA foam, polyester
Weight: 760g (size: L)
Size chart:
| | | | | |
| --- | --- | --- | --- | --- |
| Size | S | M | L | XL |
| User height (cm) | 135-152 | 145-163 | 156-175 | 175-195 |
| Waist-to-shoulder length (cm) | 36-40 | 38-43 | 41-46 | 46-51 |
Spine Protector W-TEC Warny - Product parameters
Material
All protector materials are distinguished by their hardness and resistance to impacts. All plastic mateirals are also thermally hardened to provide maximum protection.
EVA, Polyester, Permeable
Adjustable straps
Adjustable straps are an essential part of body protectors. They allow you to adjust the protectors according to the contours of the user's body and perfectly keep them in place.
yes
Kidney belt
Velcro fastener
Reflective features
Reflective features exponentially increase the user's visibility. They are suitable especially for winter months that come with mists and early sunset. However, they shouldn't be forgotten even during summer.
Reflective features on clothing items usually take the form of a reflective lettering or stripes that don't clash with regular wear.
yes
Spine Protector W-TEC Warny - alternatives -
all in stock
Girls' Spine Protector Etape Backbone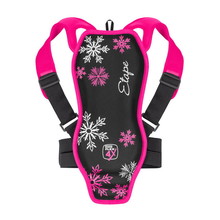 More info
Children's Spine Protector Etape Junior Fit 2018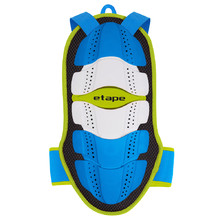 More info
Back Protector LS2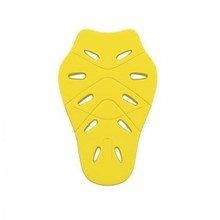 More info
Spine Protector W-TEC Warny is included in the following categories: