CO2 Cartridge Helite 100ccm for Airbag Vest -
SPECIAL OFFER
For Helite vests and jackets with airbag system, CO2 filling, easy installation.
Recommended accessories
Description
Parameters
Alternatives (3)
Video (1)
CO2 Cartridge Helite 100ccm for Airbag Vest
CO2 Cartridge Helite 100ccm for Airbag Vest is suitable for inflation of Helite vests and jackets in case of crash and pull cord detachment. The cartridge is filled with CO2 and installation is done simply by screwing.


The Helite company was founded in 2002 by Gerard Thevenot. He was one of French innovators in the fly industry. The brand success is based on experienced staff and perfect constructional solutions. Development and production take place in Dijon. Each product features its own production number and goes through initial and final check. Used material excel in the best quality, including the airbag, hardened striker, buckle, hardened plastic with nylon and cartridge with great CO2 volume (45g of CO2 by pressure 60 bars, individually tested for 110°C).
We offer service consultation or possible air bag checking after an accident. If it is irreparable, we offer a new air-bag jacket 21% cheaper.
Technical description:
CO2 filling
Easy installation
Capacity: 100ccm
Weight: 295-305g
Designed for sizes: L extra wide, XL extra wide, 5XL, 6XL
CO2 Cartridge Helite 100ccm for Airbag Vest - Product parameters
Weight (g)
The total weight of the product.
300 g
Suitable for
Advanced L, Advanced XL
CO2 Cartridge Helite 100ccm for Airbag Vest - alternatives -
all in stock
CO2 Cartridge Helite 60ccm for Airbag Vest
More info
Safety Buckle for Helite Airbag Vest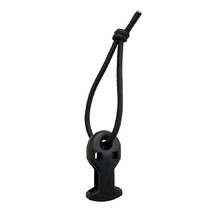 More info
SDU Fork Sensor for Helite Electronic Airbag Systems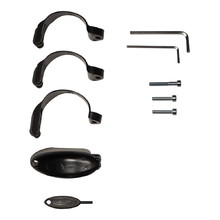 More info
CO2 Cartridge Helite 100ccm for Airbag Vest is included in the following categories: