Recumbent inSPORTline Gemra 3in1
Multi-purpose trainer, manual control, suitable for exercising your abs, arms, shoulders and upper back.
Recommended accessories
Description
Parameters
Alternatives (3)
Video (1)
Recumbent inSPORTline Gemra 3in1
Recumbent inSPORTline Gemra 3in1 is a multi-purpose exercise bike designed for home use. There are three stations available – the first allows you to exercise your arms and upper back. After releasing the locking pin on the seat mechanism, you'll get the second stantion where you can effectively train your abs. The third way to use the trainer is incorpoprating the pedals. The recumbent offers a comfortable back rest made up from soft foam rollers, and a high-quality padded seat. There is a levelling mechanism on both stabilizers, as well as handlebars with non-slip grips for improved balance. Recumbent Gemra has a small single button control panel that displays all necessary data, such as burned calories, total number of revolutions, rpm and time. The one-piece cranks allow for both forward and backward pedaling without affecting the measured training data in any way. The resistance can be adjusted manually with the regulation knob that increases or decreases the tension in the belt resistance system. All of these features make Recumbent inSPORTline Gemra especially suitable for people with decresed mobility, bad balance or those who spend most of their day seated.


Key features:
multi-purpose trainer
suitable for exercising abs, arms, shoulders and upper back
single button control (hold to reset data)
two-way drive
Computer displays: scan, RPM, total RPM, time, calories
Technical description:


| | |
| --- | --- |
| resistance control | manual |
| resistance levels | fluent resistance setting |
| braking system | belt brake |
| freewheel | X |
| programs (in all) | X |
| pre-set programs | X |
| user programs | X |
| HRC program | X |
| WATT program | X |
| fitness test | no |
| body fat measuring | no |
| manual program | X |
| pulse sensor | no |
| tablet holder | no |
| bottle holder | no |
| transport wheels | yes |
| leveling system | yes |
| chest belt receiver | no |
| chest belt included | no |
| audio input | no |
| folding construction | no |
| total dimensions | 205.5 x 69 x 83.5 cm |
| dimensions in folded state | X |
| max. user height | 185 cm |
| max. user weight | 100 kg |
| weight | 16.7 kg |
| power source | battery |
| category | X |
| use | home |
Recommended by Petr Kopřiva, inSPORTline Fitness Coach
Regular training improves your physical fitness, helps you lose weight and strengthens your cardiovascular system.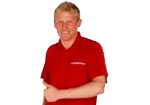 Exercised body areas: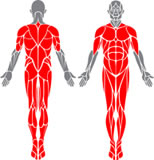 Recumbent inSPORTline Gemra 3in1 - Documents to download
Recumbent inSPORTline Gemra 3in1 - Product parameters
Resistance regulation
Resistance in cardio trainers can be regulated by one of two ways - manual and electronic control. Manual regulation is the cheaper option and works on a simple basis. With a regulation knob, the user sets the resistance manually, usually in the range of 1-12 levels.
Manual
Weight limit (kg)
By observing the weight limit of the product, you significantly increase its service life and prevent it from wearing down prematurely. It is not recommended to exceed this limit.
100 kg
Braking system
Cardio trainers use several types of braking systems.
There are trainers with magnetic, friction, calliper or EMS braking system. The magnetic and EMS systems that work through moving a magnet closer to the flywheel are used most often.
Friction
Handlebar heart rate sensors
no
Compensating for uneven floor
yes
Weight
The total weight of the product.
16.70 kg
Maximum user height
185 cm
Recumbent inSPORTline Gemra 3in1 - alternatives -
all in stock
Recumbent inSPORTline Varis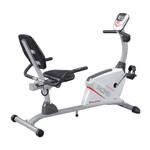 More info
-33%
Recumbent inSPORTline Rapid RMB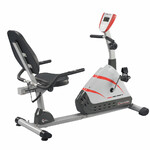 More info
Recumbent inSPORTline Nahary
More info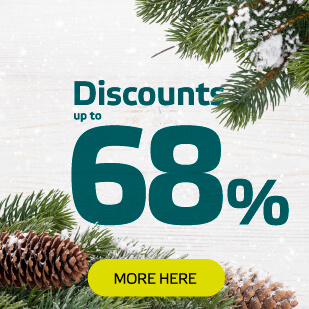 Recumbent inSPORTline Gemra 3in1 is included in the following categories: