Children's Portable Basketball System inSPORTline Miami
Adjustable height, rim diameter: 34cm, base with 37l capacity, weight: 9kg, UV resistant colors.
Recommended accessories
Description
Parameters
Alternatives (8)
Children's Portable Basketball System inSPORTline Miami
Children's Portable Basketball System inSPORTline Miami has reduced dimensions if compared to standard basketball systems of inSPORTline brand. The main advantage is the small size, which makes the system suitable for houses, flats or garages. The height is adjustable from 1.65 to 2.2 meters. The construction is made of durable steel material, containing a base with the capacity of 37 liters of water or 52 kg of sand. The desk, made of thermoplastic polyethylene, gives the system a stylish design and long durability. Other advantages are special UV resistant colors, polypropylene net and easy assembly/disassembly. All these features make Children's Portable Basketball System inSPORTline Miami suitable not only for houses and flats, but also for gardens and playgrounds.
Technical description:
Durable and stable construction
Adjustable height
Base with 37l capacity (can be filled with sand to 52kg)
All-weather polypropylene net
Special UV resistant colors
Construction material: steel
Desk material: thermoplastic polyethylene
Adjustable height: 1.65 – 2.20m
Desk size: W75 x H45 x T2.5 cm
Rim diameter: 34cm
Weight: 9kg (with empty base)
Suitable for outdoor and indoor use
Recommended by inSPROTline coach Petr Kopřiva
Regular training improves weight loss and strengthens cardiovascular system.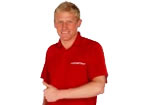 Recommended by Petr Kopřiva, inSPORTline Fitness Coach
Regular training improves your physical fitness, helps you lose weight and strengthens your cardiovascular system.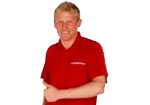 Children's Portable Basketball System inSPORTline Miami - Product parameters
Backboard dimensions
Standard backboard size is 105 x 180 cm. However, some of our backboards have a smaller size. The general rule is the bigger the board, the better.
75x45
Adjustable height
Selected basketball hoop models can be adusted in height. For standard play, the lower edge of the  backboard should be at 290 cm (the hoop itself at 305 cm). Other heights are used for personal training or other purposes.
165-220 cm
Base volume
The base can be filled either with water or sand. If you choose sand, you should count on the fact that it is roughly 1.4x heavier than water. That means that if the base's volume is 150 l (150 kg) and you fill it with sand, it'll weigh 210 kg.
37 l
Hoop diameter
Standard hoop diameter is 45 cm. Children's basketball hoops can have a smaller diameter (i.e. 35 cm).
34
Spring suspension
Suspension is important if you want to make slam shots. The hoop is not under as much pressure and isn't damaged as easily.
Caution: Even with suspension, you cannot hang onto a basketball hoop with your full weight.
no
Backboard material
Backboards are made of various materials. There is wood, plastic, plexi, fibrreglass, polycarbonate and others. Most of these materials (aside from plastic) are sufficiently durable. You can then choose according to design.
Polyetylene
Frame material
Most frames are made of steel material, that is the most durable and ensures long service life. However, children's basketball stands can be also made of plastic, more suitable for indoor use.
Steel
Transport wheels
Transport wheels will come in handy if you plan on moving the product or taking it to storage a lot.
no
Weight
The total weight of the product.
9 kg
Children's Portable Basketball System inSPORTline Miami - alternatives -
all in stock
Children's Portable Basketball System inSPORTline Miami is included in the following categories: