Women's T-shirts Blue Fly
Women's t-shirts are chosen according two main parameters – modern design and functionality. Affordable, high-quality t-shirts are waiting for you! Time-tested brands, such as Brubeck, NEWLINE and THE NORTH FACE guarantee long service life and your complete satisfaction.
In case you order the wrong size, we guarantee free size exchange or a refund!
Free size exchange
Permanently low price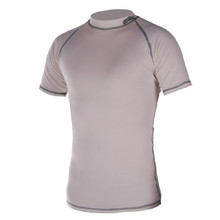 Thermo-shirt short sleeve Blue Fly Termo Pro - Beige
Lightweight thermal underwear that fits for all seasons
Buy