Vitamins and Minerals
Strenuous physical activities, occasional stress, climatic conditions or polluted environment all stimulate the production of antigens that our immune system tries to fight. If we supply our systems with suitable vitamins and minerals, our immune system becomes sufficiently strong which reflects in us feeling balanced and relaxed. However, if these vitamins and trace elements are supplied to our bodies in insufficient or imbalanced amounts, there is a risk of health problems. NUTREND offers a comprehensive product line to avoid similar situations. You can count on the quality of these vitamins, minerals and antioxidants.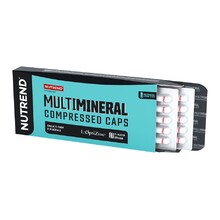 Vitamins Nutrend Multimineral Compressed Caps – 60 Capsules
Highly effective product containing minerals in chelated form, making them fully …
Buy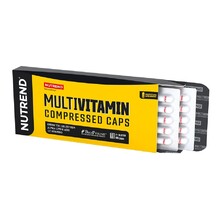 Vitamins Nutrend Multivitamin Compressed Caps – 60 capsules
Contains 12 active substances, suitable for all people, including athletes.
Buy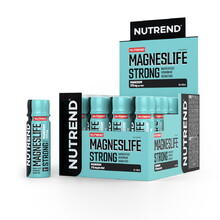 Magnesium Shot Nutrend Magneslife Strong 20x60ml
Large dose of easily absorbed liquid magnesium, enriched with vitamin B6, sugar free.
Buy