Twist Steppers
Twist steppers effectively help you strengthen your hips, thighs and abdominal and back muscles. They are suitable for users of any age.
The effect of the twist steppers is mainly focused on the inner and outer thighs. These devices are an excellent help while toning difficult areas of your body. They are one of the most popular trainers, thanks to their low price.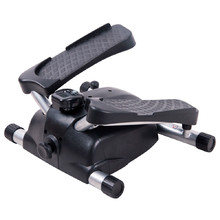 Twist Stepper Spartan
86,90 € (17%)
72,40

€
Stepper focused on development of inner and outer thighs.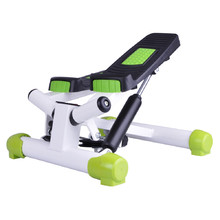 Mini twist stepper inSPORTline Jungy
68,30 € (17%)
56,90

€
Load capacity 100 kg, twist sideways movement, adjustable load, computer …
Twist stepper inSPORTline Big
133,30 € (34%)
87,40

€
Twist stepper inSPORTline Big