Steel Sets of Vin-Bell and Ketlebel Dumbbells
The steel Ketlebel dumbbells usually have a firm rubber-coated surface. Thanks to this attribute, they are easy to handle and clean. The steel filling provides the proper weight while maintaining low volume. They've become a popular training device, thanks to their ergonomic shape.
If your train with dumbbells, you effectively exercise the upper half of your body, arm muscles and back muscles. Our Vin-bells and Ketlebels are a guarantee of an efficient work-out.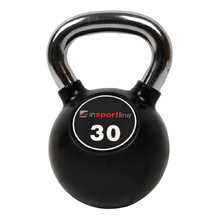 Rubber-Coated Dumbbell inSPORTline Ketlebel Profi 30 kg
Weight 30 kg, rubber-coated, chromed grip, moisture and wear resistant surface.
Buy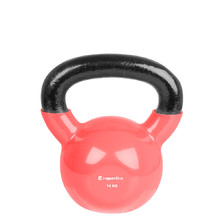 Vinyl-Coated Dumbbell inSPORTline Ketlebel 14 kg
Vinyl-coated dumbbell with firm cast-iron grip, moisture and wear resistant surface.
Buy