Softshell Motorcycle Trousers
At first glance, softshell motorcycle trousers look like an ordinary softshell product. However, there are a number of protectors inside to provide protection in case you fall. Softshell motorcycle trousers are permeable, comfortable to the touch and light. Other attributes of the softshell material, such as waterproofness or warming qualities, are preserved.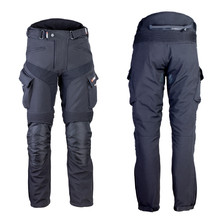 Men's Softshell Moto Pants W-TEC Erkalis GS-1729 - Black
Ribbed stretch panels, 4 pockets, adjustable waist and pant legs, reinforced fabric on …
Buy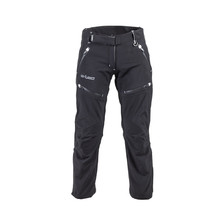 Women's Softshell Moto Pants W-TEC Tabmara - Black
Lightweight pants, waterproof zippers, closable air vents, 2 pockets.
Buy