Oils and Lotions
In the oils and lotions category, you'll find various salves or body lotions that are beneficial to individual parts of your body. Most of them relieve joint, muscle and back aches. They are also suitable for arthritis, rheumatism, tendon inflammations and problems with joint capsules.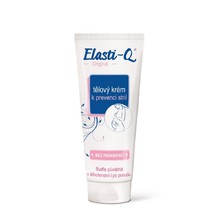 Elasti-Q Original: Stretch Marks Prevention Cream – 200ml
Best to use during and after pregnancy, thighs, belly and breasts.