Men's Trekking and Cross Bikes
Thanks to their versatility, men's trekking bikes are currently one of the most popular bike types. Cross/trekking bike is a compromise between a mountain bike and a road bike. Unlike the mountain bike, the seat position of these bikes allows the rider a more vertical posture. They also have bigger 28ʺ wheels and thinner tires, which makes them more suitable for fast riding on a tarmac road.
Don't know how to choose the correct bike size and type? Consult our advice page.
We offer more than 90 bicycles from certified manufacturers, such as GALAXY, DHS, 4EVER and KELLYS. For selected models, we offer a prolonged 5-year warranty and post-warranty service at our Prague, Brno, Ostrava and Vítkov stores.
more
10-year warranty
Permanently low price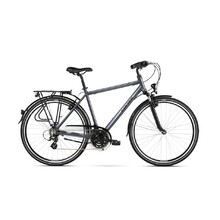 Men's Trekking Bike Kross Trans 2.0 28" – 2022 - Graphite/Black
Fully-equipped trekking bike with a lightweight aluminum frame, a suspension fork with …
Frame
Performance Aluminium
Buy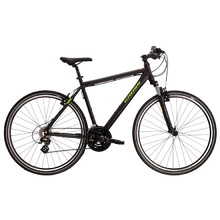 Men's Cross Bike Kross Evado 2.0 28" – 2022 - Black-Green
Cross bike with a lightweight aluminum frame, suspension fork with 50mm travel, …
Frame
Performance Aluminium
Buy