Longboard Trucks
Trucks are the key to good riding attributes of your longboard. They have to be able to endure rough terrain or impacts, which is why they are made of durable, yet light alloys. Wheels and bearings are attached to the trucks.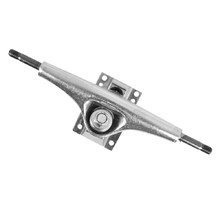 WORKER Super Type Alu Frame and Base for Longboard 6"
Replacement longboard chassis SUPER TYPE 6"
Buy