Folding Bikes
Folding bikes can be easily folded to considerably smaller size, usually for easier transport or storage. Folding bikes are therefore an ideal solution to those who want to take their bike everywhere, as well as those who consider it only as a means of transport from one place to another.
We offer both warranty and post-warranty service at our stores for all folding bikes.
The folding system is usually based on a hinge (or hinges) on the frame. The design priority of all folding bikes is the simplicity of the folding mechanism.
Interested in buying a bicycle? Consult our advice page.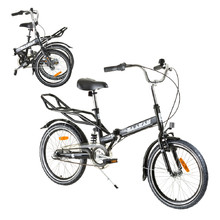 Folding Bike Reactor Comfort 20" - Black
Folding bike with a 15" frame, 20" wheels, 3 gears, kickstand, plastic mudguards, …
Buy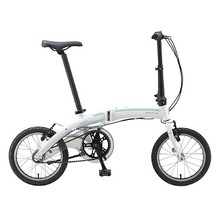 Folding Bike Dahon Curve i3 16" – 2020
Folding bike, comfortable seat, easy to store and carry, 3 speeds, V-brakes.
Buy