Elliptical Trainers - Price max. 410,30 €
Elliptical trainers are the stars of both home and professional fitness centres. They support efficient elliptical movement, helping you improve your physical fitness and mental fortitude and strengthen your heart, leg muscles, glutes, back, shoulders and arms. They also help you lose weight. What sets them apart from other trainers is the fact that they are easy on your back and joints! Magnetic elliptical trainer is a formidable substitute for an exercise bike, treadmill, stepper and other trainers, as evidenced by overwhelming positive reviews. As one of our customers noted: "Finally something that actually works!"
For effective training, we offer home elliptical trainers with manual or electronic resistance adjustment, club elliptical trainers that will withstand continuous use and can measure your heart rate with better precision, or professional elliptical trainers for large fitness centres. What's more, special cardio elliptical trainers inCondi with real-life tracks and other clever functions will make your training engaging and fun!
more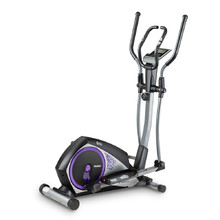 Elliptical Trainer inSPORTline Madesto
Elegant elliptical trainer, quiet running, comfortable handles, number of features.
Buy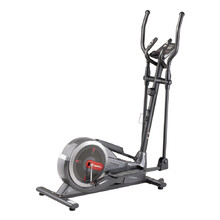 Elliptical Trainer inSPORTline Hodore ET
Regular home elliptical with basic functions that allows you to set a training target. …
Buy