Children's Pools
Children's pools are a great way to engage your wild offspring in the summer! Whether infltable or foldable, they offer a day-long activity in the sun and fresh air. If you are afraid there muight be a bit too much sun, there are even models with a roof! Everything is designed in bright colours and sometimes even fairytale motives.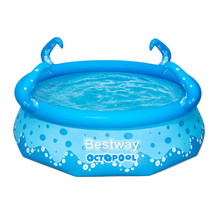 Swimming Pool Bestway Octopool 274 cm
Inflatable pool, cool design, garden hose can be attached to two of the tentacles …
Buy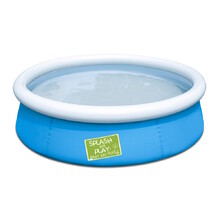 Inflatable Ring Pool Bestway My First Pool - Blue
Self-supporting children's pool, easy installation, inflatable top ring.
Buy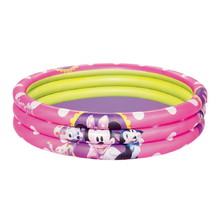 3-Ring Pool Bestway Minnie 152 cm
Children's pool with beautiful graphics that every little princess will fall in love …
Buy