Children's Scooters with Bantam Wheels
The advantage of kick scooter bantam wheels lies mainly in their durability. Since they don't have to be inflated, there is no danger of a puncture or a defect. Such kick scooters are more suitable for parks, urban areas and roads with more even surfaces.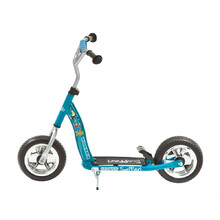 Children's Scooter with Foot Brake WORKER Saffari 100
Scooter with 10" wheels and foot brake for children over 3 years old.
Buy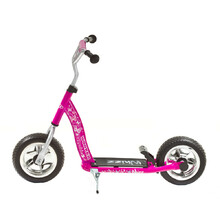 Children's Scooter with Foot Brake WORKER Whizz 100
Scooter with 10" wheels and foot brake for children over 3 years old, durable frame, …
Buy