Ceiling Pull-Up Bars
Ceiling pull-up bars are ideal for those who don't have much space on their walls and want to place their pull-up bar into a more spacious area. Their durable material ensures high longevity and weight capacity. You can choose between products from certified brands, such as inSPORTline, Magnus and others.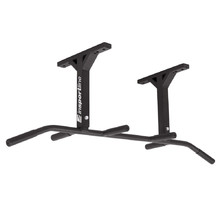 Ceiling-Mounted Pull-Up Bar inSPORTline RK110
Ceiling bar, six anti-slip grips.
Buy