Alcohol testers
Personal alcohol tester can be useful in any situation! If you had a little bit to drink and are about to hit the road, it's always good to know if you are in the clear. Doesn't matter if it's in the car or on a bike or motorbike, a breathalyzer comes in handy any time!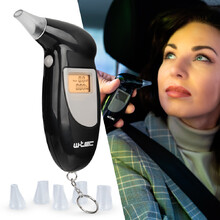 Breathalyzer W-TEC Beerster - Black
Portable breathalyzer with 6 reusable mouthpieces, a digital screen and a keychain.
Max. measured value
1.90 ‰
Power source
2x AAA battery
Buy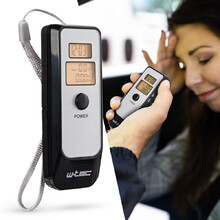 Breathalyzer W-TEC Spiriter - Black
Compact breathalyzer without a mouthpiece and with additional features such as alarm …
Max. measured value
1.90 ‰
Power source
2x AAA battery
Buy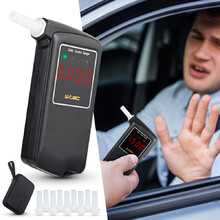 Breathalyzer W-TEC Sekter - Black
Portable breathalyzer with a practical zippered case and 10 reusable mouthpieces. …
Max. measured value
1.99 ‰
Power source
3x AAA Battery
Buy