Anabolics
The anabolics category includes pre-training supplements that help to tone your muscles and stimulate the body before a physical activity. Maximum training, maximum strength and fatigue elimination – that's what high-quality anabolics can do. These kinds of products can improve your concentration, help you gain a burst of energy or strength, or you can experience all these effects at the same time. These supplements help you exercise more intensely in order to gain more muscle mass and improve your performance. Maximum efficiency is ensured by strong and time-tested composition.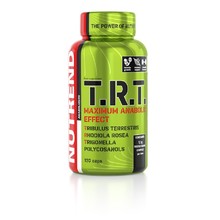 Anabolizer Nutrend T.R.T. – 120 Capsules
Synergistic extract that supports increase of testosterone level, enriched with unique …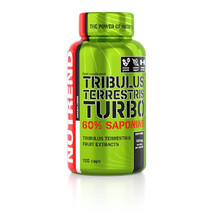 Anabolizer Nutrend Tribulus Terrestris Turbo 120 capsules
28,70 € (40%)
17,20

€
Extract from the fruits of Tribulus Terrestris which is also known as goat's-head.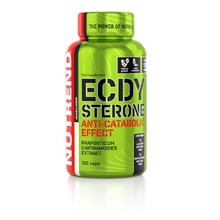 Anabolizer Nutrend ECDYSTERONE – 120 Capsules
Supports growth of lean muscle mass and adaptability of body to physical activity.