Isoton drink Nutren ISOdrinX
Isotonic drink, suitable both before and during athletic performance, supplements, maintains and regulates mineral balance.
Recommended accessories
Description
Alternatives (3)
Video (1)
Isoton drink Nutren ISOdrinX
Isotonic drink Nutrend ISOdrinX is a refreshing drink ready for immediate consumption. Special ergonomic bottle with a membrane which prevents accidental spillage of a beverage. ISODRINX has a pleasant taste that meets physiological needs of the body for replenishment of lost fluids, minerals and energy during intense physical activity (up to 60 minutes). For effective regulation and to promote regeneration is the drink enriched with a blend of selected vitamins.
Technical description:
hydrates the body during intense short-term load
adds up quickly absorbable and usable energy
adds, maintains and regulates mineral balance during physical activity
reduces tendency to the formation of muscle cramps
high energy load - excess of rapidly absorbable carbohydrates
optimal minerals proportion - minerals in the forms most utilizable by organism
increased carbohydrate content
ergonomic shape of the bottle, which exactly fits the bike baskets
content: 750 ml
suitable for people with extreme loads in harsh climatic conditions
7 reasons why ISODRINX, 750 ml
helps to maintain the balance of minerals during performance (I sweat out > I replenish)
supplies the body with high quality fluid during performance
minimizes the risk of muscle cramps
supplies energy during the duration of exercise
supplies quality minerals and vitamins
promotes quality and fast recovery after exercise
Recommended dosage
before performance about 200 - 300 ml during 30 minutes
during intense performance approximately every 15 minutes 100 - 200 ml
Isoton drink Nutren ISOdrinX - alternatives -
all in stock
Carbosnack Gel Nutrend with Caffeine 50g
More info
Endurance Bar Nutrend 45g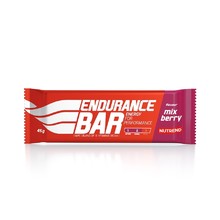 More info
Dispenser Nutrend Reg-ge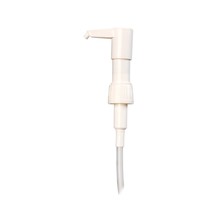 More info
Isoton drink Nutren ISOdrinX is included in the following categories: