Massage Balance Trainer inSPORTline Bumy BC400
A balance trainer with massage pins to stimulate acupressure points, suitable for exercising and relaxation.
Recommended accessories
Description
Parameters
Alternatives (8)
Video (2)
Massage Balance Trainer inSPORTline Bumy BC400
Massage Balance Trainer inSPORTline Bumy BC400 is designed to massage acupressure points located on the soles of your feet. By massaging them, you stimulate your immune system and blood circulation, activate nerve endings and zones that have a beneficial influence on the proper functioning of your internal organs. Massage Balance Trainer inSPORTline Bumy BC400 also contributes to the development of movement coordination, engaging and strengthening of deep stabilizing muscles, which are otherwise very difficult to strengthen. Balance training helps to relieve stress, muscle tension and imbalance. The various balance exercising methods lead to eliminating back pain, joint pain and strengthen your body. You can use the balance pad when sitting in front of a computer, at a desk job or as a training accessory.


Technical description:
Diameter: 33 cm
Height: 16 cm
Weight: 1.2 kg
Weight limit: 200 kg
Material: PVC
Suitable for fitness exercises and relaxation
Light massage and stimulation
Flexible anti-slip surface
Use: exercising while lying down, standing up and also a tool for proper seating
Not for commercial use
Recommended by Petr Kopřiva, inSPORTline Fitness Coach
Regular training improves your physical fitness, helps you lose weight and strengthens your cardiovascular system.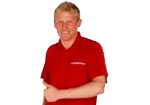 Exercised body areas: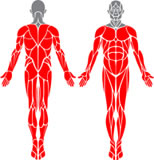 Massage Balance Trainer inSPORTline Bumy BC400 - Product parameters
Weight limit (kg)
By observing the weight limit of the product, you significantly increase its service life and prevent it from wearing down prematurely. It is not recommended to exceed this limit.
200 kg
Weight
The total weight of the product.
1.20 kg
Massage Balance Trainer inSPORTline Bumy BC400 - alternatives -
all in stock
Massage Balance Trainer inSPORTline Bumy BC400 is included in the following categories: