Adjustable Bench Body Craft F602
Load capacity 450 kg, 7 backrest positions (angle from -20° to 85°), 3 seat positions, height from ground 52 cm, robust construction, 5 cm thick padding.
Recommended accessories
Description
Parameters
Alternatives (8)
Adjustable Bench Body Craft F602
Adjustable fitness bench Body Craft F602 is a professional bench suitable for all basic exercises with dumbbells or weight-lifting bars. Sturdy steel frame with a profile of 5 x 7.6 cm is sprayed with a special colour Platinum Gray, which protects the construction from scratches. Adjustable fitness bench Body Craft F602 has a 5 cm thick padding that is covered with a special half-vinyl material, which ensures maximum comfort during exercise. Seven adjustable backrest positions in an angle of -20° to 80° and 3 positions of the seat ensure performing a wide variety of exercises. The legs are fitted with non-slip material and 450 kg load capacity makes this bench a true top in its category. Thanks to these excellent properties the adjustable fitness bench Body Craft F602 have become popular model especially for commercial, but also for non-commercial use.
Technical description:
professional adjustable bench of the Body Solid brand
7 backrest positions (angle from -20° to 85°)
3 seat positions
sturdy steel construction
special coating Platinum Gray (frame sprayed with a special colour that protects the bench against scratches)
anti-slip finish of the feet for increased stability
backrest with high density (harder) covered with a semi-vinyl material
frame profile: 5 x 7.5 cm
padding thickness: 5 cm
seat height from the ground: 52 cm
dimensions: length 157 cm x width 62 cm x height 52 cm (in horizontal position)
load capacity: 450 kg
weight: 37 kg
suitable for both commercial and non-commercial use
designed for strengthening with weights or a weight-lifting bar
High stability and load capacity
Sturdy steel construction with a frame profile 5 x 7.5 cm ensures high stability during exercise. Thanks to the high resistance there is extended 5-year warranty provided for the fitness bench. This is also contributed by a special finish Platinum Gray that protects the frame against scratches or other abrasions. The robustness is also associated with high load capacity of 450 kg.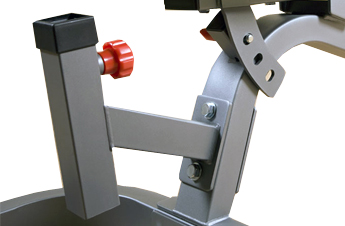 Maximum customization
The user can adjust the fitness bench according to his own needs, either for exercises with dumbbells or a bench press. On the fitness bench the following can be adjusted:

▪ 7 positions of backrest adjustment (angle from -20° to 85°)
▪ 3 positions of seat adjustment
Extended 5-year warranty                                                

By exercise you strengthen these body parts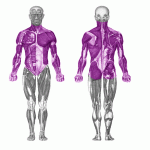 Recommended by Petr Kopriva, the inSPORTline Coach

Recommended by Petr Kopřiva, the inSPORTline coach:
Strengthening your stabilization muscles will help you reduce longterm back pain.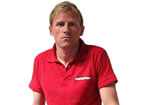 Exercised body areas: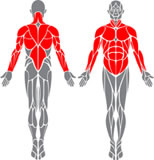 Adjustable Bench Body Craft F602 - Documents to download
Adjustable Bench Body Craft F602 - Product parameters
Maximum user height
not limited
Adjustable Bench Body Craft F602 - alternatives -
all in stock
Adjustable Bench Body Craft F602 is included in the following categories: