Booster stand inSPORTline Cable Column CC200 -
SPECIAL OFFER
More than 100 exercises, load weight 2 x 45 kg, high load capacity, smoothly adjustable height of handles, steel wires, high stability, frame profile 70 x 30 mm.
Recommended accessory
Description
Parameters
Alternatives (3)
Booster stand inSPORTline Cable Column CC200
Fitness stand inSPORTline Cable Column CC200 is a high quality multifunctional stand that is suitable for home use. Steel construction with a frame profile of 70 x 30 mm has a high load capacity and stability. Fitness stand inSPORTline Cable Column CC200 offers more than 100 different exercises with effective workout of the whole body. Commonly, it is possible to use pulleys to strengthen the arms, especially the biceps and triceps, or the multi-functional horizontal bar that allows you to perform classic pull-ups. It is also possible to strengthen the pectoral muscles by simulation of butterfly exercise, which is very popular. The load can be adjusted by a simple mechanism up to the weight of 45 kg on each side (10 x 4.5 kg). Any height adjustment of handles ensures the use to all users of different height categories. Other highlights include non-slip handles or nylon pulleys, which in combination with steel cables take care of itself smooth and quiet operation. Thanks to these excellent properties the fitness stand inSPORTline Cable Column CC200 have become very popular and sought-after model.
Technical description:
multifunctional fitness stand
allows you to change dozens of positions and exercises
steel construction with a frame profile of 70 x 30 mm / 80 x 40 mm
durable finish
upper horizontal bar
high stability
smooth adjustment of handles height
nylon pulleys
non-slip handles
flexible steel wires covered by nylon
easy load adjustment
load weight: 2 x 45 kg (10 x 4.5 kg)
dimensions: width 122 cm x length 122 cm x height 215 cm
load capacity: 180 kg
weight: 108 kg
category HA (according to EN957) intended for home use
 Training sites:
butterfly simulation
biceps on a pulley free
triceps on a pulley
spreading the arms out (shoulders)
stretching the arms sideways (shoulders)
squats while holding the pulley
pressures on the chest while standing

butterfly with back support (using a bench)

back butterfly with chest support (using a bench)

shoulder presses while sitting (using a bench)
By exercise on the fitness stand you strengthen these body parts: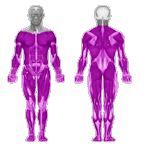 Recommended by Petr Kopriva, the inSPORTline Coach

Recommended by Petr Kopřiva, the inSPORTline coach:
Strengthening the stabilization muscles helps to reduce long-term back pain.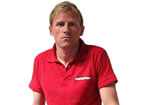 Exercised body parts: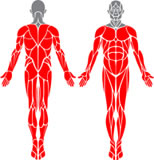 Booster stand inSPORTline Cable Column CC200 - Product parameters
Height of the structure
215 cm
Maximum height
not limited
Booster stand inSPORTline Cable Column CC200 - alternatives -
all in stock
Booster stand inSPORTline Cable Column CC300
More info
Booster cable rack Body Craft Jones Platinum
More info
Booster stand Body Craft PFT Cable Column
More info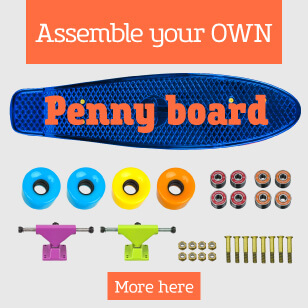 Booster stand inSPORTline Cable Column CC200 is included in the following categories: