Body Trimmer Spartan arm workout
Universal strengthener of pectoral muscles, leg muscles and arms with a spring resistance.
Recommended accessories
Description
Alternatives (8)
Body Trimmer Spartan arm workout
Strengthener Body Trimmer is a simple tool for everyday strengthening of pectoral muscles, arms and thigh muscles. Body Trimmer operates on a simple but effective principle of spring resistance. Arms of the strengthener are coated with a thick layer of soft foam, very pleasant to the touch. Squeezing the strengthener arms by legs can achieve strengthening of thigh muscles in a short time. Compressing the strengthener by arms can then strengthen pectoral muscles, biceps and triceps. Thanks to the versatile use and a small size is the strengthener ideal for home workout.
Technical description:
Simple and effective strengthener of pectoral muscles, legs and arms muscles
Small size and low weight
Universal usage
Surface coated with a thick layer of very smooth foam
Made of non-toxic materials
Suitable for home workout
Safe strengthening without the need of a professional supervision

Exercised body areas: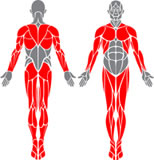 Body Trimmer Spartan arm workout - alternatives -
all in stock
Body Trimmer Spartan arm workout is included in the following categories: