IRONMAN Training Running Quarter socks
Multifunctional socks, high quality materials Lycra and Microlon, flat seams, antibacterial properties, anatomical shape.
Recommended accessories
Description
Alternatives (5)
IRONMAN Training Running Quarter socks
Training socks IRONMAN Training Running Quarter socks are multifunctional socks suitable for all kinds of sports, outdoor activities and for casual wear. Thanks to high quality materials, Microlon and Lycra, the socks bring comfort even during intense physical activities. Lycra fiber is wrapped by double protective fiber, which prevents direct contact of elastane with the skin. Microlon helps to long service-life, has high flexibility and is very pleasant to touch. The inner layer absorbs and evenly distributes pressure during active workouts, which helps to even greater comfort during wear. Training socks IRONMAN Training Running Quarter socks are highly sought-after thanks to their characteristics.
Technical description:
quality elastic fabric
perfect adaptation to the shape of the foot
higher permeability in areas with an increased sweat emission
sweat removal system away from the feet
reinforced parts in the heel and tip area
flat seams
antibacterial properties
material: 71% Microlon, 27% Polyamide, 2% Lycra
colour: grey-white
suitable for everyday wear or sports activities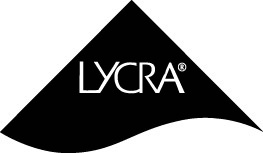 Lycra is the best and most famous elastane fiber with the greatest possible durability. Products with the addition of Lycra are elastic, perfectly adhere to the body and have a long life. Lycra retains its properties even after multiple washings, ensuring constant comfort during wear.

 Microlon is a special fabric made of microfibers and polyamide. This makes the fiber diameter of 10 microns thinner than cotton, silk or cashmere. The advantage of these fibers is their high flexibility, easy maintenance, long service-life and Microlon is also very pleasant to touch.
IRONMAN Training Running Quarter socks - alternatives -
all in stock
IRONMAN Training Running Quarter socks is included in the following categories: