305cm Trampoline Protective Cover
Solid and durable trampoline protective cover provides the trampoline with a higher degree of protection, and thereby increasing its service life.
Recommended accessories
Description
Parameters
Alternatives (3)
305cm Trampoline Protective Cover
This inSPORTline trampoline protective cover was developed for the needs of users who have their trampolines placed in outdoor areas where it is exposed to daily weather. The cover is made of high quality and solid material, which protects the surface of a trampoline against all natural impacts such as rain, solar radiation, but also from mechanical damage by foreign bodies when the trampoline is not actively used. The cover is provided with a simple clamping system and manipulation is thus very easy. In the middle of the cover you will find a practical opening that serves to drain water. Using this cover provides your trampoline with higher level of protection, thereby increasing its service life.
Technical description:
Cover of high quality and durable material
Protection against adverse weather and mechanical damage
Easy handling
Proven to extend service life of trampoline
Practical opening that serves to drain water
Designed for a trampoline with diameter of 305 cm
Made of non-toxic material
Photo for illustration purposes only
Material: polyethylene 100 g/m2
Weight: 1,01 KGS
305cm Trampoline Protective Cover - Product parameters
Trampoline diameter
It is necessary to always choose accessories acording to your trampoline's diameter
305 cm
Safety net
Safety net significantly improves the safety of a trampoline. They prevent the users from falling off the jumping mat and getting injured.
no
Protection
Against outside elemets
305cm Trampoline Protective Cover - alternatives -
all in stock
366cm Trampoline Protective Cover inSPORTline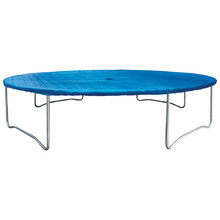 More info
430cm Trampoline Protective Cover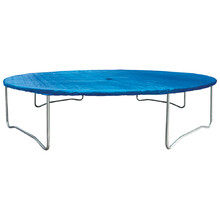 More info
457cm Trampoline Protective Cover inSPORTline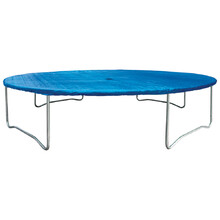 More info
305cm Trampoline Protective Cover is included in the following categories: