50 mm Dumbbell Bars
All-purpose 50 mm diameter bars made of high-quality stainless steel. They have grooved anti-slip handgrips to ensure stability.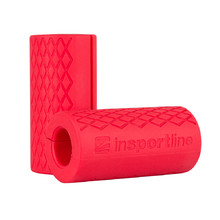 Barbell Grips inSPORTline Gripest
Effective accessory for wrist strengthening, durable material, anti-slip surface, …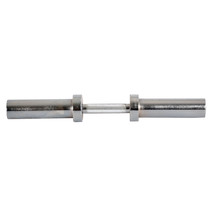 Dumbbell Bar inSPORTline Olympic OB-20
Multi-purpose single-handed Olympic bar inSPORTline for 50-mm weight plates.
Length of the loading
17 cm
How to secure
Slide the sleeve