Suspension Cable Pulley System inSPORTline Puley 500
Effective accessory for exercising your upper body that takes up little space.
Recommended accessories
Description
Alternatives (8)
Suspension Cable Pulley System inSPORTline Puley 500
Suitable for home use, the Suspension Cable Pulley System inSPORTline Puley 500 is an effective training and rehabilitation tool that allows you to exercise multiple upper body muscle groups – shoulders, back, biceps, triceps, pecs and abs. This system is space-saving – all you have to do is mount it on a wall, thread the cables through the pulleys, load weight plates onto the peg, attach an extension and start working out. The pulleys feature high-quality SKF 6202-Z ball bearings that ensure smooth operation. The rubber stoppers at the end of the cables protects the mechanism from damage in the event that you accidentally let go of the handle or it slips out of your hand. 

The Suspension Cable Pulley System inSPORTline Puley 500 comes with a variety of extensions for a versatile workout. Thanks to the solid steel construction of the pulleys and the steel cables, the system can hold a load up to 160 kg. 19-cm-heigh and 1 cm in diameter, the load peg is compatible with all kinds of weight plates with different-sized holes; the 8-cm stopper will secure the plates in place. Also included in the set are the long, curved bar, the small straight bar, the single-handed handles with cables, the strap and rope with rubber ends for strengthening triceps, the single-handed handle, and two cables of different lengths with rubber stoppers. The multi-purpose Suspension Cable Pulley System inSPORTline Puley 500 provides an incredible home workout experience, making you feel like you're in a professional gym. 

Technical description:
Upper and lower pulley for an effective upper body workout
Effective, multi-purpose exercise accessory
Space-saving solution
Mounted on a wall with screws
6 different extensions:

Single-handed handles with cables
Double-handed rope
Double-handed curved bar
Single-handed handle
Double-handed strap
Double-handed straight bar

Cable with rubber stoppers
Weight plate load peg
Carabiners for attaching the extensions
Eyelets at the end of the arm for attaching resistance bands, etc. 
Arm w/ pulleys dimensions: H 11 x W 5 x L 43 cm (from the wall)
Arm base dimensions: H 17 x W 9.5 cm
Cable dimensions:

Ø 0.6 x L 350 cm
Ø 0.6 x L 140 cm

Pulley dimensions: Ø 5 x W 2 cm
Load peg dimensions: Ø 1 x Ø 8 x H 19 cm
Double-handed straight bar dimensions: Ø 3 x L 39 cm
Double-handed curved bar dimensions: Ø 3 x L 88 cm
Bearings: SKF 6202-Z ball bearings
Max load: 160 kg
Material: steel (powder-coated)
Weight: 6 kg
Suitable for home use
Dowels and screws are included

Weight plates are NOT included
Recommended by Petr Kopřiva, inSPORTline Fitness Coach
Regular training improves your physical fitness, helps you lose weight and strengthens your cardiovascular system.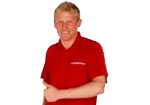 Exercised body areas: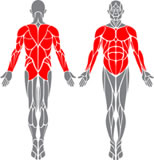 Suspension Cable Pulley System inSPORTline Puley 500 - Documents to download
Suspension Cable Pulley System inSPORTline Puley 500 - alternatives -
all in stock
Suspension Cable Pulley System inSPORTline Puley 500 is included in the following categories: