Verticon inSPORTline Home
Vertical climber and step machine in one, it allows you to push beyond your limits, perfect for intense workout, core workout, endurance workout or coordination exercises.
Recommended accessories
Description
Parameters
Alternatives (4)
Video (6)
Verticon inSPORTline Home
The Verticon inSPORTline Home is a unique machine that allows you to burn calories by the hundreds. And it's extremely easy to use, too – all you have to do is get on it and start climbing or walking. Because thanks to the side handles, this vertical climber can also be used as a step machine. By engaging your arms, you can exercise all the muscles in your body and strengthen your core. You can adjust the position of the handles to fit your height. 
It's you who adjusts the intensity of your workout – the faster you move, the more intense the workout. If you want to challenge yourself even more, you can increase the resistance (there are 8 different resistance levels) using the regulation knob. The magnetic braking system allows for smooth and quiet running. The machine is tilted to an angle of 75 degrees, allowing you to exercise in a position that's beneficial for joints. The machine offers a stride length of 50 centimeters. It's entirely up to you how forceful your strides are going to be.
The easy-to-use display shows all the important training data, such as time, speed, distance, approx. calories burned or number of steps – there's a button you can use to switch between them. If you want to move the machine to another place when you're done, you can do so thanks to the transport wheels.

Two machines in one
The biggest advantage of this vertical climber is that you don't have to simulate climbing all the time. The side handles allow you to rest your arms and focus only on walking. However, if you do engage your arms, you get an intense cardio workout that allows you to exercise all the muscle groups. Since you can choose your own pace, the machine is suitable for both a pre-workout warm-up and high-intensity interval training (HIIT).



Smooth resistance adjustment
Thanks to the magnetic braking system, the machine runs smoothly and quietly even during the most intense workouts. You can smoothly switch between the machine's 8 resistance levels. The resistance is operated by a solid cable that makes almost no sound.




Suitable for all body types
The Verticon inSPORTline Home is unique in that it is suitable for users with different body types. The simple screw mechanism allows you to adjust the position of the handles to your height. The large pedals move with your feet, resulting in a natural movement (even during a challenging workout).



Effective workout that's beneficial for joints
Even though the Verticon inSPORTline Home doesn't look like much at first, it will surprise you! Due to unlimited intensity, it is perfect for interval training. Unlike other machines, it doesn't put pressure on your joints. Apart from losing weight, it will help you improve your coordination and endurance, as well as strengthen the entire body. And on top of that, it allows you to move naturally while doing so.



Key features:
Vertical climber for effective burning of calories and strengthening major muscle groups
Thanks to side handles, it can also be used as a step machine
Simulates climbing
Smooth and quiet running
5 different handle positions
8 resistance levels
Large pedals with adjustable straps
Transport wheels
Uneven floor adjustment system
Computer shows: time, speed, distance, calories, number of steps, scan
Technical description:
Braking system

magnetic

Resistance operation

manual

Number of resistence levels

8

Point of entry height

18 cm

Pedal dimensions

11 x 11 cm

Incline

75°

Manual program

yes

Number of programs

0

Chest strap receiver

no

Chest strap included

no

Transport wheels

yes

Uneven floor adjustment system

yes

Dimensions

H 235 cm x W 80 cm x L 109.4 cm

Width of the rear base

62 cm

Distance between front and rear base

 

103 cm

Package dimensions

L 151 x W 57 x H 32 cm

Weight limit

136 kg

Weight

32.5 kg

Power source

2x AAA battery

Category

HC (EN 957)

Use

home
Extended warranty applies to this product.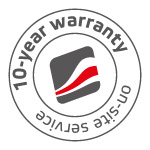 Exercised body areas: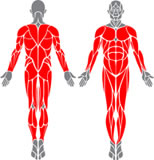 Verticon inSPORTline Home - Documents to download
Verticon inSPORTline Home - Product parameters
Weight limit (kg)
By observing the weight limit of the product, you significantly increase its service life and prevent it from wearing down prematurely. It is not recommended to exceed this limit.
136 kg
Braking system
Cardio trainers use several types of braking systems.
There are trainers with magnetic, friction, calliper or EMS braking system. The magnetic and EMS systems that work through moving a magnet closer to the flywheel are used most often.
Magnetic
Magnets move towards or away from the flywheel, adjusting resistance. Great advantage is its silent running.
Resistance adjustment
yes
Weight
The total weight of the product.
32.50 kg
Transport wheels
Transport wheels will come in handy if you plan on moving the product or taking it to storage a lot.
yes
Compensating for uneven floor
yes
Verticon inSPORTline Home - alternatives -
all in stock
Verticon inSPORTline Home is included in the following categories: