Wall Bars inSPORTline Fairline 230 x 90 cm
Varnish-coated wall bars, simple design, high-quality beach wood and pine wood, secured to wall, easy installation, easy maintenance.
Recommended accessories
Description
Parameters
Alternatives (8)
Video (1)
Wall Bars inSPORTline Fairline 230 x 90 cm
The Wall Bars inSPORTline Fairline 230 x 90 cm are high-quality wall bars in a simple design. The vertical bars are made of beach wood which is perfect for wall bars. The horizontal bars, on the other hand, are made of pine wood. Made of natural materials, these wall bars are non-toxic. The wall bars are coated with colorless varnish, making them even more durable and resistant to external forces. You might also appreciate their easy installation and safety. Moreover, they look great and are easy to maintain. The 150 kg weight limit makes the Wall Bars inSPORTline Fairline 230 x 90 cm perfect for every home gym and suitable for both adults and children. Their versatility makes these wall bars perfect for the full-body workout (from strengthening abs, glutes, back, leg and arm muscles to stretching).
Wall bars are a great multi-purpose exercise tool. However, their versatility can be further expanded via various accessories.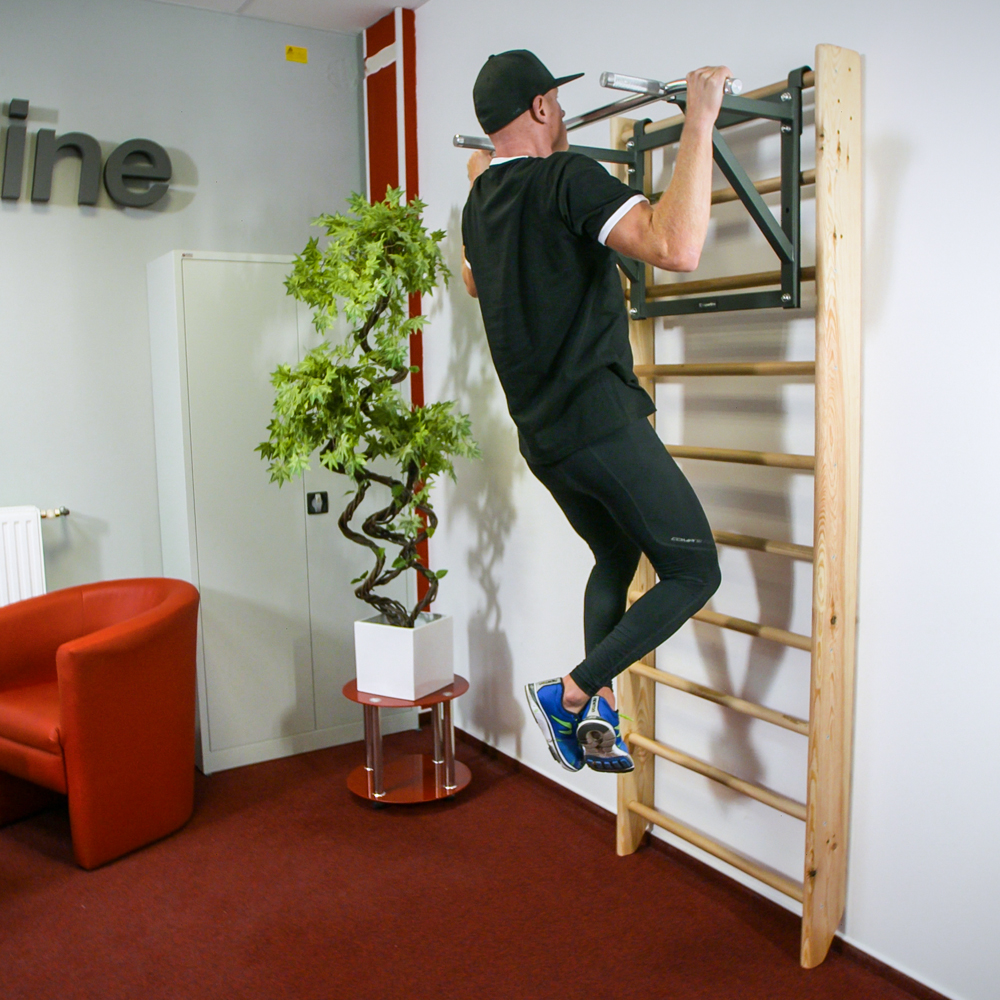 With a solid pull-up bar, for example, you will be able to exercise back muscles and the rest of the upper half of your body. You might also appreciate one of our resistance bands. They provide resistance and lower the weight you work with and as such allow even beginners to handle these hard exercises. But if you consider these kinds of exercises too easy, you can try working with body weights.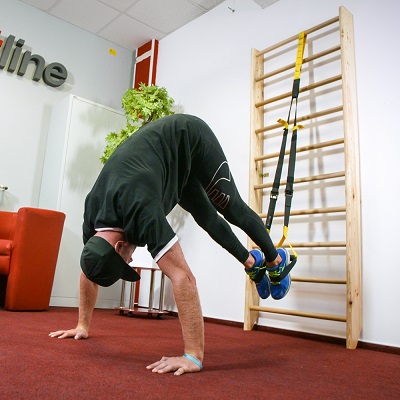 A suspension system is another popular accessory. It can be easily attached to one of the cross bars, offering a variety of bodyweight exercise options. You might appreciate its compact size, high weight limit and wide range of length adjustment.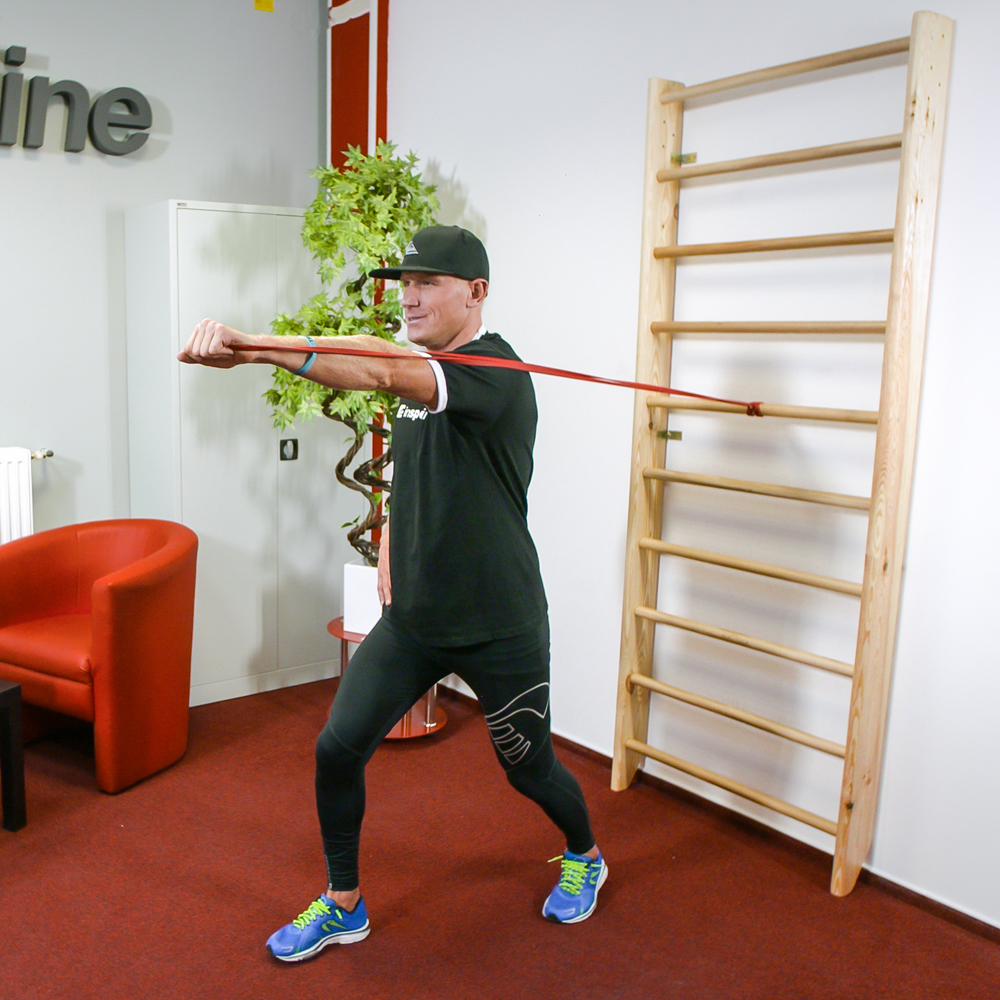 You can also attach exercise bars or resistance bands, which work with resistance and are suitable for everyone (thanks to their versatility). They are perfect not only for stretching, but also help those with muscle coordination problems or those recovering from an injury.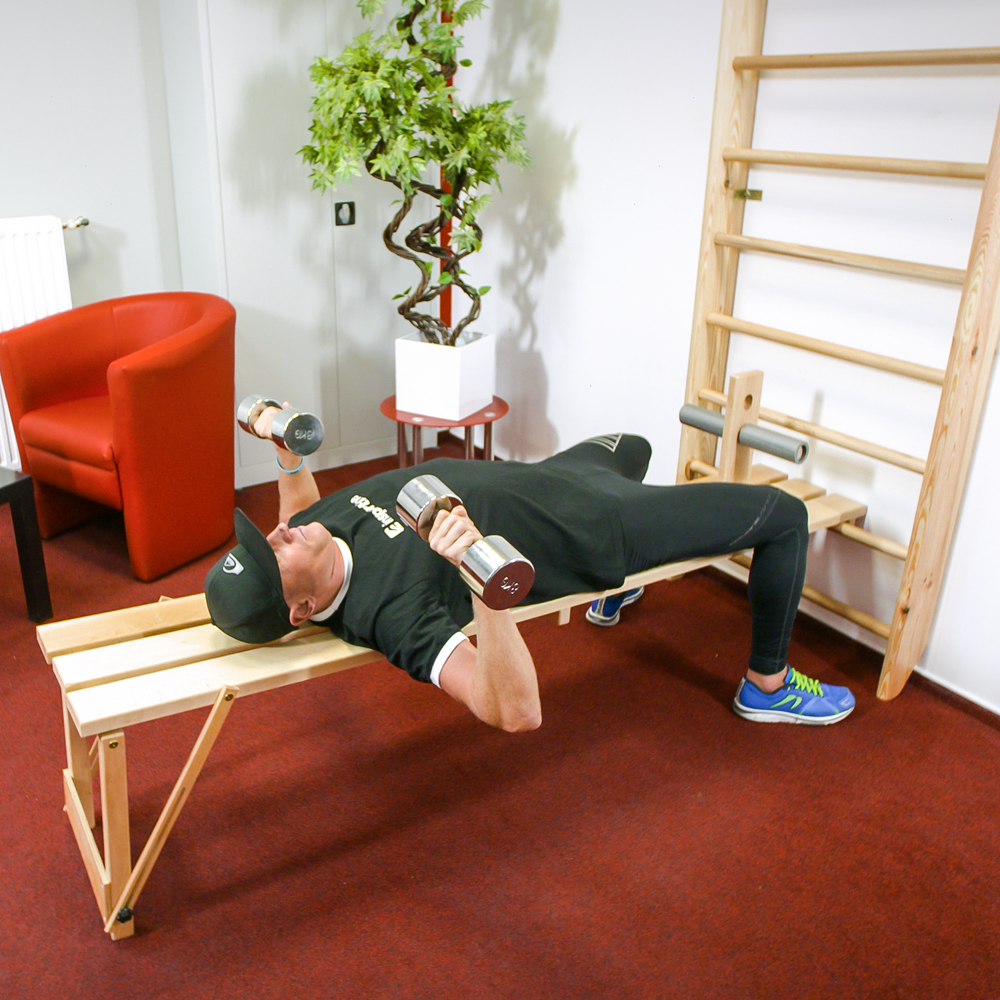 Last, but not least, you'll surely appreciate a bench for wall bars, suitable for jumps, sit-ups, dumbbell exercises, etc. Buy one of these accessories and use your wall bars to the fullest.
Technical description:
Wooden wall bars
Durable and resistant
Coated with varnish (colorless, odorless, extremely durable)
Other accessories can be attached to it
Easy maintenance
Easy and quick installation
Wall bars do not have milling for the installation of anchoring elements - wider options for attaching wall bars to the wall according to your needs
Horizontal bar material: pine wood
Vertical bar material: beach wood
Height: 230 cm
Width: 90 cm
Depth: 12 cm
Horizontal bar width: 4.5 cm
Number of bars: 13
Bar diameter: 35 mm
Distance between bars: 150 mm
Weight limit: 150 kg
All parts have to be assembled – you cannot skip parts at will
Delivered disassembled
Screws and anchor bolts included
Assembly not provided
Illustration photo
Wall Bars inSPORTline Fairline 230 x 90 cm - Product parameters
Weight limit (kg)
By observing the weight limit of the product, you significantly increase its service life and prevent it from wearing down prematurely. It is not recommended to exceed this limit.
150 kg
Vertical bar material
Pine wood
Crossbar material
Beech wood
Number of crossbars
13 pcs
Distance between crossbars
150 mm
Wall Bars inSPORTline Fairline 230 x 90 cm - alternatives -
all in stock
Wall Bars inSPORTline Fairline 230 x 90 cm is included in the following categories: