Stepper inSPORTline Rote
Robust stepper with hydraulic shock absorbers and high weight limit for intense leg and glute workout! It offers 12 resistance levels and heart rate monitors.
Recommended accessories
Description
Parameters
Alternatives (3)
Stepper inSPORTline Rote
The Stepper inSPORTline Rote is a practical exercise machine perfect for those who want to strengthen their legs and shape their glutes in the comfort of their home. The hydraulic braking system with 12 resistance levels and practical handles allow for an intense workout, helping you strengthen your muscles, burn calories and improve your fitness. There's a tablet holder right above the display, so you will definitely not get bored during your workout.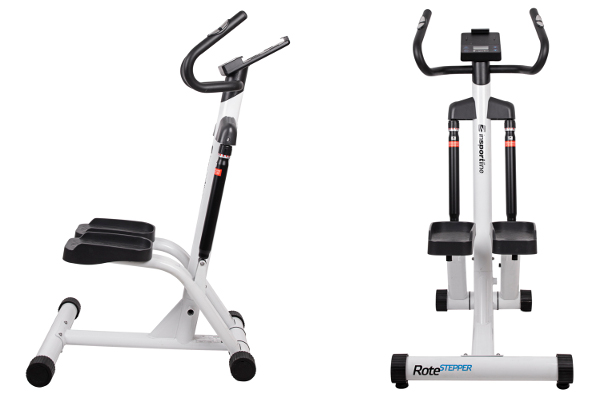 On the display you can follow your training data such as time, calories, steps, steps per minute and heart rate. The resistance for each pedal is adjusted manually. The fixed stride height (320 mm) and 130kg weight limit makes the machine suitable even for taller users. Built into the handles, the heart rate monitors allow you to use the Recovery function and find out how your body's doing after the workout. All in all, the Stepper inSPORTline Rote is the way to go if what you're looking for is an intense home workout.
Technical description:
Durable home stepper with hydraulic braking system
12 resistance levels on each pedal
Recovery function
Handles with built-in heart rate monitors
Tablet holder
Uneven floor adjustment
Transportation wheels
Display shows: time, steps, steps per minute, calories, heart rate
Stride height: 32 cm
Pedal height from ground: 48 cm
Pedal size: 31.5 x 15 cm
Dimensions: 94 x 54 x 137 cm
Weight: 30 kg
Max user height: no limit
Weight limit: 130 kg
Power source: 2x AA battery
Category: HC (EN 957) – suitable for home use     
Stepper inSPORTline Rote - Product parameters
Resistance adjustment
yes
Rubber resistance bands
no
Weight
The total weight of the product.
30 kg
Weight limit (kg)
By observing the weight limit of the product, you significantly increase its service life and prevent it from wearing down prematurely. It is not recommended to exceed this limit.
130 kg
Step height adjustment
no
Stepper inSPORTline Rote - alternatives -
all in stock
Stepper inSPORTline Bailar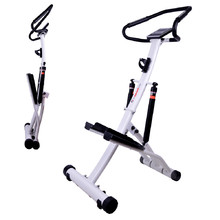 More info
Stepper inSPORTline Holister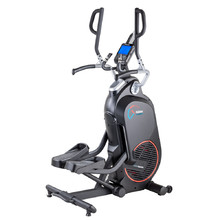 More info
Stepper inSPORTline Avalor ST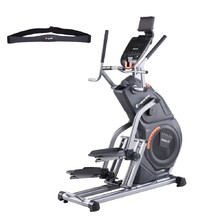 More info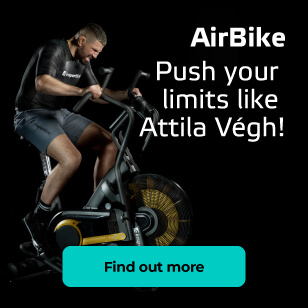 Stepper inSPORTline Rote is included in the following categories: