AirBike inSPORTline Lite
Home air exercise bike with a larger ventilator for maximum performance! Pedal at your own pace and enjoy an interval workout during which you strengthen your legs as well as your arms!
Recommended accessories
Description
Parameters
Alternatives (2)
Video (1)
AirBike inSPORTline Lite
The AirBike inSPORTline Lite is perfect for enthusiasts that want to enjoy an intense home workout. Its main advantage is that allows the user to exercise at their own pace, i.e. you do not have to adjust the resistance yourself. The ventilator with wide blades rotates depending on how hard you pedal, i.e. the harder you pedal, the higher the resistance. Since both the moving machine arms and the pedals are connected to the ventilator, you can exercise your arms and legs simultaneously. Or you can push your legs against the footrests and exercise only your upper body. The seat can be adjusted both vertically and horizontally, providing maximum comfort during the workout. 
The AirBike inSPORTline Lite offers a variety of programs to make your workout more diverse. Apart from quick start, you can also choose from preset interval training programs and goal-oriented programs. However, you can also setup and run your own program. You can follow all the important information on an easy-to-read LCD display.



Air resistance
Thanks to a unique air braking system, you do not need to adjust the resistance. The ventilator with wide blades rotates depending on how hard you pedal. The harder you pedal, the higher the resistance (the resistance adjustment is quick and smooth). 





Interval training
Preset interval programs, which allow you to start your workout with a push of a button, are one of the main features of the Airbike Lite exercise bike. Interval training alternates short periods of intense anaerobic exercise with less intense recovery periods, helping you burn fat. If you are not satisfied with the length of the preset programs, you can setup and run your own.


Comfortable seat
Correct sitting posture is the basis of an effective exercise bike workout. That is why the Airbike Lite has an adjustable seat with comfortable padding. You can adjust the seat's vertical as well as horizontal position to your needs.

Key features:
Sturdy home exercise bike for intense workout
Air braking system
Horizontally and vertically adjustable seat
Moving machine arms with foam handles
Chest strap signal receiver (5kHz) – chest strap is not included, we recommend using Polar chest straps
Water bottle holder
Phone holder
Transportation wheels
Display shows: time, revolutions per minute, speed, distance, calories burned, watt and current heart rate
Technical description:
| | |
| --- | --- |
| Flywheel weight | 4.6 kg |
| Resistance operation | Resistance increases with pedaling intensity |
| Number of resistance modes | unlimited |
| Braking system | air |
| Freewheel | no |
| Number of modes | 6 |
| HRC program | no |
| WATT program | no |
| Recovery program | no |
| Body Fat program | no |
| Manual program | yes |
| Heart rate monitor | no |
| Water bottle holder | yes |
| Phone stand | yes |
| Transportation wheels | yes |
| Uneven floor adjustment | yes |
| HR belt receiver | yes |
| HR belt included | no |
| Audio Input | no |
| Foldable | no |
| Dimensions | Length 130.5 x width 64 x height 128 cm |
| Collapsed dimensions | *** |
| Weight limit | 135 kg |
| Maximum user height | 190 cm |
| Weight | 40.6 kg |
| Power source | 2x AA battery |
| Category | HC (EN957) |
| Use | home |
Extended warranty applies to this product.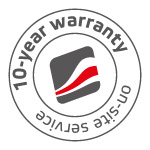 Exercised body areas: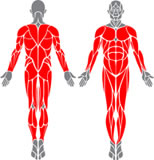 AirBike inSPORTline Lite - Product parameters
Flywheel weight (kg)
4.60 kg
Resistance regulation
Resistance in cardio trainers can be regulated by one of two ways - manual and electronic control. Manual regulation is the cheaper option and works on a simple basis. With a regulation knob, the user sets the resistance manually, usually in the range of 1-12 levels.
Depends on the pedalling speed
Thanks to a special system, the resistance is regulated by the speed of pedalling.
Weight limit (kg)
By observing the weight limit of the product, you significantly increase its service life and prevent it from wearing down prematurely. It is not recommended to exceed this limit.
135 kg
Braking system
Cardio trainers use several types of braking systems.
There are trainers with magnetic, friction, calliper or EMS braking system. The magnetic and EMS systems that work through moving a magnet closer to the flywheel are used most often.
Air
Instead of classic flywheel, this system uses a fan that increases resistance along with pedalling speed.
Handlebar heart rate sensors
no
Resistance levels
Smooth regulation
Compensating for uneven floor
yes
Weight
The total weight of the product.
40.60 kg
Power source
2x AA battery
Maximum user height
190 cm
Dimensions when fully assembled
length x width x height
130.5 x 64 x 128
Usage category
Home use
Only suitable for home use.
AirBike inSPORTline Lite - alternatives -
all in stock
AirBike inSPORTline Basic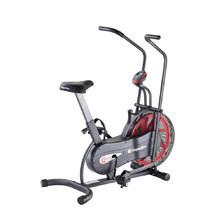 More info
AirBike inSPORTline Beast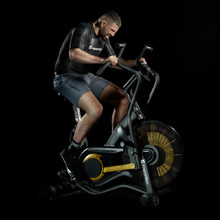 More info
AirBike inSPORTline Lite is included in the following categories: