Multi-Purpose Bench inSPORTline Bastet
Bench for chest exercises with a Scott station for isolated biceps exercises and upper pulley for back hyperextension.
Recommended accessories
Description
Parameters
Alternatives (8)
Multi-Purpose Bench inSPORTline Bastet
Multi-Purpose Bench inSPORTline Bastet is a unique combination of a standard chest press bench and a Scott bench for isolated bicep curls, provided with upper pulley for upper body workout. Due to its patented mechanism, no assistance is needed while exercising. On the Multi-Purpose Bench inSPORTline Bastet, you can perform weight lifting exercises like bench presses, leg curls, leg extensions, bicep curls etc. The upper pulley enables an effective back workout. The combination of all these features makes Multi-Purpose Bench inSPORTline Bastet a highly versatile exercise equipment for home use.


Technical description:
Multi-purpose adjustable workout bench with upper pulley
Compact weightlifting bench for versatile muscle training
Removable height-adjustable barbell holders with safety pins
Adjustable leg station for leg curls/extensions
Adjustable biceps station for workout without assistance
Adjustable backrest for ab exercises and hyperextension, including 90°position and horizontal position
Maximum load: stand - 60 kg, leg extension - 60 kg, upper pulley - 60 kg
Weight limit: 150 kg
Beckrest dimension: 80 cm
Seat dimension: 40 cm
Adjustable barbell holders
Holders for 25mm weight plates
Distance between stand posts: 105 cm (outer distance)
Maximum height of stand posts: 138 cm
Dimensions: (L)185 cm x (W)138 cm x (H)198 cm
Box dimensions: (L)115 cm x (W)39 cm x (H)43 cm
Weight: 44.5kg
Bar and weight plates not included
Note: the 

barbell holders

 are separated from the bench and can be manipulated
Extended 10-year warranty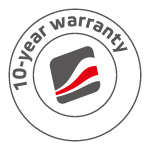 Recommended by Petr Kopřiva, inSPORTline Fitness Coach
Regular training improves your physical fitness, helps you lose weight and strengthens your cardiovascular system.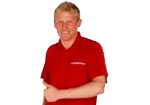 Exercised body areas: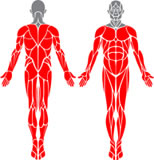 Multi-Purpose Bench inSPORTline Bastet - Documents to download
Multi-Purpose Bench inSPORTline Bastet - Product parameters
Maximum user height
195 cm
Weight
The total weight of the product.
44.50 kg
Weight limit (kg)
By observing the weight limit of the product, you significantly increase its service life and prevent it from wearing down prematurely. It is not recommended to exceed this limit.
150 kg
Multi-Purpose Bench inSPORTline Bastet - alternatives -
all in stock
Multi-Purpose Bench inSPORTline Bastet is included in the following categories: