Multi-Hip Body-Solid SMH-1500G/2 -
SPECIAL OFFER
For exercising abs, thigh muscles and glutes, high-quality frame, durable coating, 95 kg of weights.
We are sorry, but this product is no longer available.
Recommended accessories
Description
Alternatives (6)
Multi-Hip Body-Solid SMH-1500G/2
Body-Solid SMH-1500G/2 is a piece of training equipment for strengthening your abs, glutes and thighs that will help you tone your muscles in a very short time. The unique range of movement adjustment allows you to set precise rotation limits for all types of leg exercises. By using Body-Solid SMH-1500G/2, you will be able to exercise your inner and outer thighs more effectively, strengthen your hip ligaments and work on your glutes. With Body-Solid SMH-1500G/2, you will strengthen your hips and thighs and improve your performance. The product has an anti-slip platform and a padded height-adjustable roller for maximum comfort while you exercise.


Technical description:
Strong frame with an anti-slip platform
Surface resistant to scratching and flaking
Quality cable system
A unique system to set the range of movement
Weight blocks included: 95 kg (210 lbs)
Other weight blocks can be added up to 186 kg (410 lbs)
Category S – recommended for all commercial facilities
Weight (standard weight blocks included): 130 kg
Dimensions: length 115 cm x width 135 cm x height 158 cm
Recommended by Petr Kopřiva, inSPORTline Fitness Coach
Regular training improves your physical fitness, helps you lose weight and strengthens your cardiovascular system.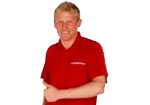 Exercised body areas: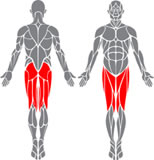 Multi-Hip Body-Solid SMH-1500G/2 - alternatives -
all in stock
Multi-Hip Body-Solid SMH-1500G/2 is included in the following categories: