Multi-Hip Body-Solid SMH-1500G/2 -
SPECIAL OFFER
Get maximum results on the Inner Thigh, Outer Thigh, Hip flexor or Glute/Buttock muscles
We are sorry, but this product is no longer available.
Recommended accessories
Description
Alternatives (8)
Multi-Hip Body-Solid SMH-1500G/2
Get a grip on your hips and thighs! This machine will help you achieve the results you want-where you want them. A unique, adjustable range-of-motion cam allows you to set rotation limits when performing four distinct leg kock exercises. Get maximum results on the Inner Thigh, Outer Thigh, Hip flexor or Glute/Buttock muscles. Trim, firm and tone your hips and thighs, or strengthen these areas for ultimate sports conditioning. Features include an extra large no-slip platform, easy acces and an adjustable height pivot point on the cam for proper hip joint alignment. Includes 210 Lb. Weiht Stack (95kg) and Shroud.

Dimensions: 53"W x 45"L x 62"H(135cm x 115cm x 158cm)
Optional: Optional:310Lb. Weight Stack (141kg); 410Lb. Weight Stack(186kg)

Recommended by Petr Kopřiva, inSPORTline Fitness Coach
Regular training improves your physical fitness, helps you lose weight and strengthens your cardiovascular system.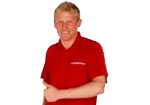 Exercised body areas: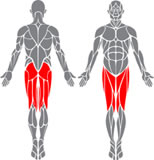 Multi-Hip Body-Solid SMH-1500G/2 - alternatives -
all in stock
Multi-Hip Body-Solid SMH-1500G/2 is included in the following categories: