Ab Crunch Machine - Hydraulicline CAB1000
Highly effective ab training without pressure on your spine.
Recommended accessories
Ab Crunch Machine - Hydraulicline CAB1000
Hydraulicline CAB1000 of the Hydraulic Line series is a part of a special circuit training. The machine is designed for maximally effective and safe exercising that doesn't strain your joints. The entire Hydraulic Line series works with hydraulic shock absorbers that provide stable resistance for the whole range of movements. Ab Crunch Machine is ideal for effective ab training. The seat and backrest have wide moisture resistant padding that provides comfort even during intensive exercising. The upper handles are covered with quality anti-slip material. Resistance in both directions is ensured by a hydraulic shock absorber that allows for 6 resistance levels. The quality coating increases the frame's resistance to scratching and flaking.


Technical description:
Zero resistance at the beginning of the pulling motion ensures easier exercise start
6 adjustable resistance levels
Minimum resistance: 4 kg
Maximum resistance: 8 kg
Strong base for maximum stability while you exercise
Coating against scratching and flaking
Special anti-slip grips
Stable resistance of the hydraulic shock absorber
Easy on the joints
Suitable for both recovery purposes and intense training
Safe training even without supervision
Maximum user weight: 120 kg
Dimensions: length 124 x width 79 x height 131 cm
Weight: 36 kg
Suitable for both commercial and home use
Recommended by Petr Kopřiva, the inSPORTline coach:
Strengthening your stabilization muscles will help you reduce longterm back pain.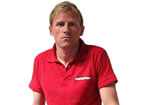 Exercised body areas: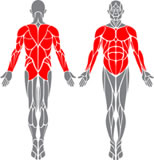 Ab Crunch Machine - Hydraulicline CAB1000 is included in the following categories: