inner/outer thigh machine CTH1100
Modern highly efficient machine for strengthening the inner and outer thigh muscles
Recommended accessories
Description
Alternatives (6)
inner/outer thigh machine CTH1100
This fitness machine Inner/Outer Thigh Machine in the series of Hydraulic Line machines is part of a special round training. The machine is designed to strengthen with maximum efficiency and safety and without straining the joints. The whole series of Hydraulic Line machines operates on the principle of oil dampers, which provide stable resistance throughout the range of exercises. The Inner/Outer Thigh Machine is modern, highly efficient machine for strengthening the inner and outer thigh muscles. Hydraulic resistance technology does not strain joints and the machine is thus very suitable for recovery exercises and intense daily workout. Seat with a large backrest and footrest is equipped with high-quality wide padding, ensuring maximum comfort. Side grip handles for hands are an essential complement to obtain stability of the body during strengthening and are covered with a soft non-slip coating. Six resistance levels can be adjusted by a hydraulic damper, which provides a very effective exercise not straining the joints.
Technical description:
zero resistance at the beginning ensures easier start of the movement
6 adjustable resistance levels
fixed base and robust frame design for maximum stability during exercise
coating with improved resistence to scratching and peeling
stabilizing handles to keep the body in a correct position
resistance of the hydraulic damper in both directions and in a full range of movement
does not strain joints
suitable for the purpose of recovery and intensive workout
safe exercise even without professional supervision
dimensions: L 124 x W 79 x H 131 cm
weight: 36 kg
upholstery colour: orange (pumpkin)
designed for commercial and private use
Recommended by Petr Kopřiva, inSPORTline Fitness Coach
Regular training improves your physical fitness, helps you lose weight and strengthens your cardiovascular system.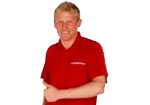 Exercised body areas: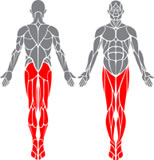 inner/outer thigh machine CTH1100 - alternatives -
all in stock
inner/outer thigh machine CTH1100 is included in the following categories: