Thermo windbreaker pants Blue Fly Termo Duo Wind -
SPECIAL OFFER
Two-layer thermal underwear for colder periods with a wind-proof layer
Recommended accessories
Description
Parameters
Alternatives (2)
Thermo windbreaker pants Blue Fly Termo Duo Wind
Functional underwear Blue Fly Termo Duo is made of a material that perfectly combines excellent functional features of Prolenvel fiber, cotton and a wind resistant material. The functional fiber and cotton are not intertwined with each other, but are placed in two layers that do not affect each other. When there is physical movement of body, heat dissipation occurs in the form of sweat. Functional bottom layer is in direct contact with skin and drains sweat away to the cotton layer. Thus, we achieved the separation of wet cotton layer from skin, which stays warm and dry. Visible holes in the outer layer of cotton lead to excellent air circulation, which is important for stabilizing the body temperature. Thanks to wind-resistant layer, this linen is particularly suitable for motorcycle, cycling and winter sports.
Technical description of the thermal underwear Blue Fly Termo Duo:
Unique two-layer solution
Inner layer material: polypropylene microfiber Prolenvel
Outer layer material:100% cotton
Wind-resistant material
Anti-allergy
Resistant to mildew and bacteria
Light
Comfortable, efficient, and in practice-proven good clothes
Sizes: XS | S | M | L | XL | XXL
Colour: grey, brick
Recommended by Petr Kopřiva, inSPORTline Fitness Coach
Regular training improves your physical fitness, helps you lose weight and strengthens your cardiovascular system.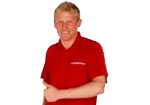 Thermo windbreaker pants Blue Fly Termo Duo Wind - Product parameters
Women's/men's/children's
Women's
Reflective features
Reflective features exponentially increase the user's visibility. They are suitable especially for winter months that come with mists and early sunset. However, they shouldn't be forgotten even during summer.
Reflective features on clothing items usually take the form of a reflective lettering or stripes that don't clash with regular wear.
no
Thermo windbreaker pants Blue Fly Termo Duo Wind - alternatives -
all in stock
Thermal Motorcycle Pants Rebelhorn Active II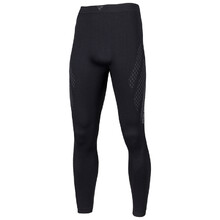 More info
Thermal Motorcycle Pants Rebelhorn Active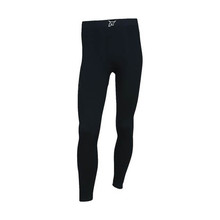 More info
Thermo windbreaker pants Blue Fly Termo Duo Wind is included in the following categories: